Arnold Guy, Wood Russell:

The Reputation Book: Supercharge Your Reputation and Boost Your Sales and R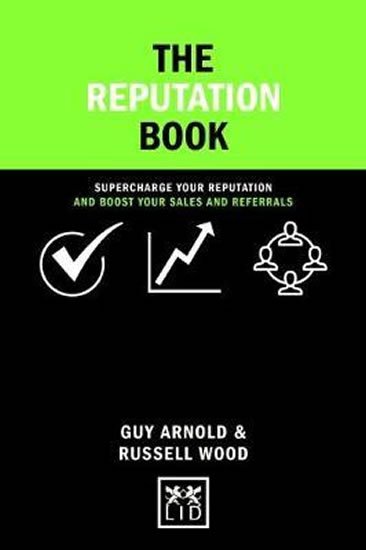 Doporučená cena: 349,- Kč
Naše cena:

314

,- Kč
(sleva 10 % - ušetříte 35 Kč)

Autor: Arnold Guy, Wood Russell
Druh vazby:

Knihy - vázané


Počet stran:

170


Rozměr:

120 x 180 mm


Vydáno:

2017-10-17


Stav:

Výprodej - poslední kusy


Datum odeslání: viz. obchodní podmínky

ISBN: 978-1-911498-40-7
EAN:

9781911498407


Nakladatelství:

Folio, spol.s r.o.




Sdílejte na Facebooku
We are witnessing the new age of empowered customers, armed with online reviews, five-star ratings and social media, never has it been more important to manage your reputation and referrals.This book is for anyone who wants to systematically build their reputation and increase their referral sales whilst delivering a consistent and continually improving customer experience. Put together in a simple, clear, no nonsense way, with step by step instructions on what to do along the journey. The information is based on over 10 years coaching, advisory and training experience in the area of feedback, customer experience and referrals, and all the advice is underpinned by real life experience and examples ...and continued doses of common sense!





Zatím nikdo nehodnotil.