Barraclough Carolyn:

Gold Experience 2nd Edition A1 Class CDs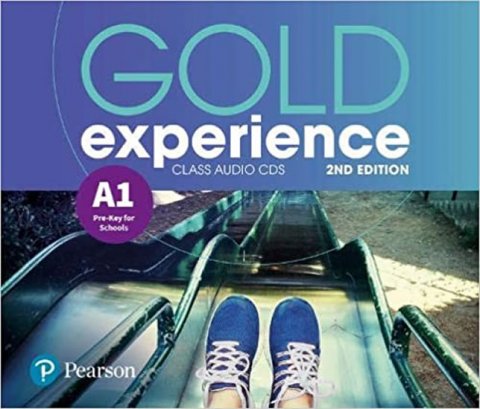 Doporučená cena: 750,- Kč
Naše cena:

675

,- Kč
(sleva 10 % - ušetříte 75 Kč)

Autor: Barraclough Carolyn
Druh vazby:

CD


Rozměr:

127 x 231 mm


Vydáno:

2019-01-21


Stav:

Výprodej - poslední kusy


Datum odeslání: viz. obchodní podmínky

ISBN: 978-1-292-19413-4
EAN:

9781292194134


Nakladatelství:

Edu-Ksiazka Sp. S.o.o.




Sdílejte na Facebooku
Gold Experience 2nd Edition is a new edition of the fast-paced course that motivates students to build the language and skills they need in the classroom, exams and the world beyond school. Topics relevant to teenagers help students bring their own experience to lessons, and learn about the wider world.





Zatím nikdo nehodnotil.
Nabízené knihy od stejného autora(autorky):
Barraclough Carolyn: Activate! A2 Students´ Book
Barraclough Carolyn: Activate! B1 Students´ Book
Barraclough Carolyn: Activate! B1 Students´ Book w/ Active Book Pack
Barraclough Carolyn: Activate! B1 Students´ Book w/ DVD Pack
Barraclough Carolyn: Activate! B1 Workbook w/ key
Barraclough Carolyn: Activate! B1+ Class CD 1-2
Barraclough Carolyn: Activate! B1+ Students´ Book
Barraclough Carolyn: Activate! B1+ Workbook w/ key
Barraclough Carolyn: Gold Experience 2nd Edition A1 Students´ Book
Barraclough Carolyn: Gold Experience B1 Students´ Book w/ DVD-ROM Pack
Barraclough Carolyn: Gold Experience B1+ Students´ Book w/ DVD-ROM Pack
Barraclough Carolyn: Next Move 1 Active Teach
Barraclough Carolyn: Next Move 1 Class Audio CDs
Barraclough Carolyn: Next Move 1 Students´ Book
Barraclough Carolyn: Next Move 1 Students´ Book w/ MyEnglishLab Pack
Barraclough Carolyn: Next Move 2 Active Teach
Barraclough Carolyn: Next Move 2 Class Audio CDs
Barraclough Carolyn: Next Move 2 Students´ Book
Barraclough Carolyn: Next Move 2 Students´ Book w/ MyEnglishLab Pack
Barraclough Carolyn: Wider World 3 Students´ Book