Beddall Fiona:

PER | Level 2: The Presidents of Mount Rushmore Bk/Multi-ROM with MP3 Pack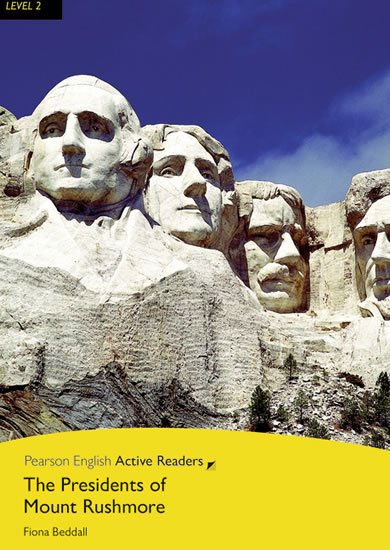 Doporučená cena: 229,- Kč
Naše cena:

206

,- Kč
(sleva 10 % - ušetříte 23 Kč)

Autor: Beddall Fiona
Druh vazby:

Knihy - paperback


Počet stran:

44


Rozměr:

148 x 210 mm


Vydáno:

2017-03-27


Stav:

Výprodej - poslední kusy


Datum odeslání: viz. obchodní podmínky

ISBN: 978-1-292-19601-5
EAN:

9781292196015


Nakladatelství:

Edu-Ksiazka Sp. S.o.o.




Sdílejte na Facebooku
From the top of Mount Rushmore, the heads of four U.S. presidents look down on the world below: George Washington, Thomas Jefferson, Abraham Lincoln, and Theodore Roosevelt. Who were these great men? How did they become president? And what changes did they bring to the United States of America?





Zatím nikdo nehodnotil.
Nabízené knihy od stejného autora(autorky):
Beddall Fiona: Discover English Global Starter Activity Book w/ Students´ CD-ROM Pack
Beddall Fiona: Gold Experience 2nd Edition B1+ Class CDs
Beddall Fiona: Gold Experience 2nd Edition B1+ Students´ Book
Beddall Fiona: Level 3: Kung Fu Panda 2 (Popcorn ELT Primary Readers)
Beddall Fiona: Level 3: Kung Fu Panda 2+CD (Popcorn ELT Primary Reader)s
Beddall Fiona: Now I Know 3 Student Book
Beddall Fiona: Our Discovery Island 4 Activity Book w/ CD-ROM Pack
Beddall Fiona: Our Discovery Island 4 Pupil´s Book
Beddall Fiona: PEAR | Level 4: The Confession Bk/Multi-Rom with MP3 Pack
Beddall Fiona: PER | Level 3: A History of Britain
Beddall Fiona: PER | Level 3: A History of Britain Bk/MP3 Pack
Beddall Fiona: PER | Level 3: Stories of Survival
Beddall Fiona: PER | Level 3: Stories of Survival Bk/MP3 Pack
Beddall Fiona: PER | Level 4: Alexander the Great
Beddall Fiona: PER | Level 4: Alexander the Great Bk/MP3 Pack
Beddall Fiona: Poptropica English 4 Active Teach USB
Beddall Fiona: Poptropica English 4 Activity Book
Beddall Fiona: Poptropica English 4 Audio CD
Beddall Fiona: Poptropica English 4 Teacher´s Book w/ Online Game Access Card Pack
Beddall Fiona: Poptropica English Level 4 Pupil´s Book + PEP kód elektronicky