Beddall Fiona:

PER | Level 3: A History of Britain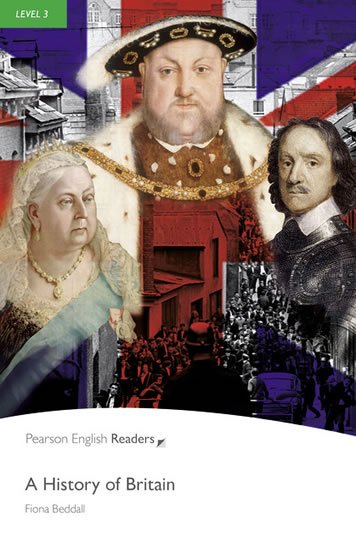 Doporučená cena: 219,- Kč
Naše cena:

197

,- Kč
(sleva 10 % - ušetříte 22 Kč)

Autor: Beddall Fiona
Druh vazby:

Knihy - paperback


Počet stran:

42


Rozměr:

129 x 197 mm


Vydáno:

2008-02-26


Stav:

Výprodej - poslední kusy


Datum odeslání: viz. obchodní podmínky

ISBN: 978-1-4058-8187-6
EAN:

9781405881876


Nakladatelství:

Edu-Ksiazka Sp. S.o.o.




Sdílejte na Facebooku
Original / British English Britain is a small country but it has a long history. Two thousand years ago it was part of the Roman Empire. In the 1930s the British Empire was the biggest empire in world history. In the past, kings and queens fought to rule Britain. Discover how wars, revolutions and religion have changed its history. Read about the different countries of the United Kingdom and the great men and women who have shaped the British nation.





Zatím nikdo nehodnotil.
Nabízené knihy od stejného autora(autorky):
Beddall Fiona: Discover English Global Starter Activity Book w/ Students´ CD-ROM Pack
Beddall Fiona: Gold Experience 2nd Edition B1+ Class CDs
Beddall Fiona: Gold Experience 2nd Edition B1+ Students´ Book
Beddall Fiona: Level 3: Kung Fu Panda 2 (Popcorn ELT Primary Readers)
Beddall Fiona: Level 3: Kung Fu Panda 2+CD (Popcorn ELT Primary Reader)s
Beddall Fiona: Now I Know 3 Student Book
Beddall Fiona: Our Discovery Island 4 Activity Book w/ CD-ROM Pack
Beddall Fiona: Our Discovery Island 4 Pupil´s Book
Beddall Fiona: PEAR | Level 4: The Confession Bk/Multi-Rom with MP3 Pack
Beddall Fiona: PER | Level 3: Stories of Survival
Beddall Fiona: PER | Level 3: Stories of Survival Bk/MP3 Pack
Beddall Fiona: PER | Level 4: Alexander the Great
Beddall Fiona: PER | Level 4: Alexander the Great Bk/MP3 Pack
Beddall Fiona: Poptropica English 4 Active Teach USB
Beddall Fiona: Poptropica English 4 Activity Book
Beddall Fiona: Poptropica English 4 Audio CD
Beddall Fiona: Poptropica English 4 Teacher´s Book w/ Online Game Access Card Pack
Beddall Fiona: Poptropica English Level 4 Pupil´s Book + PEP kód elektronicky