Clare Antonia:

Speakout Intermediate Plus Students´ Book w/ DVD-ROM Pack, 2nd Edition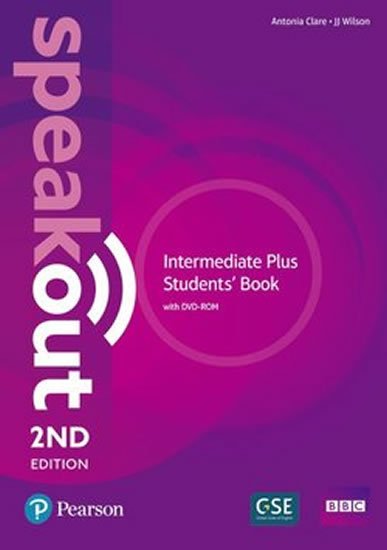 Doporučená cena: 613,- Kč
Naše cena:

552

,- Kč
(sleva 10 % - ušetříte 61 Kč)

Autor: Clare Antonia
Druh vazby:

Knihy - paperback


Počet stran:

144


Rozměr:

210 x 297 mm


Vydáno:

2018-07-23


Stav:

Skladem v externím skladu


Datum odeslání:

Do týdne



ISBN: 978-1-292-24153-1
EAN:

9781292241531


Nakladatelství:

Edu-Ksiazka Sp. S.o.o.




Sdílejte na Facebooku
Speakout's two new levels build on the existing course to bring you high-interest content at Intermediate Plus and Advanced Plus Speakout's balanced approach to topics and language development develops all skills systemically, building students confidence to communicate effectively





Zatím nikdo nehodnotil.
Nabízené knihy od stejného autora(autorky):
Clare Antonia: Language to Go Upper Intermediate Students´ Book
Clare Antonia: Language to Go Upper-Intermediate Class CD
Clare Antonia: New Total English Advanced Class Audio CD
Clare Antonia: New Total English Advanced Students´ Book w/ Active Book Pack
Clare Antonia: New Total English Advanced Workbook w/ Audio CD Pack (w/ key)
Clare Antonia: Speakout Advanced Active Teach, 2nd Edition
Clare Antonia: Speakout Advanced Class CDs (2), 2nd Edition
Clare Antonia: Speakout Advanced Flexi 1 Coursebook, 2nd Edition
Clare Antonia: Speakout Advanced Students´ Book w/ DVD-ROM Pack, 2nd Edition
Clare Antonia: Speakout Advanced Student´s Book with Active Book with DVD with MyEnglishLa
Clare Antonia: Speakout Advanced Workbook with key with Audio CD Pack
Clare Antonia: Speakout Advanced Workbook with out key with Audio CD Pack
Clare Antonia: Speakout Advanced Workbook with out key, 2nd Edition
Clare Antonia: Speakout Elementary Students´ Book w/ DVD-ROM/MyEnglishLab Pack, 2nd Editio
Clare Antonia: Speakout Intermediate Active Teach
Clare Antonia: Speakout Intermediate Active Teach, 2nd Edition
Clare Antonia: Speakout Intermediate Class CDs (2), 2nd Edition
Clare Antonia: Speakout Intermediate Plus Students´ Book w/ DVD-ROM/MyEnglishLab Pack, 2nd
Clare Antonia: Speakout Intermediate Students´ Book w/ DVD-ROM/MyEnglishLab Pack,2nd Editi
Clare Antonia: Speakout Intermediate Students´ Book with DVD-ROM Pack, 2nd Edition