Eales Frances, Oakes Steve:

Speakout Starter Students´ Book w/ DVD-ROM/MyEnglishLab Pack, 2nd Edition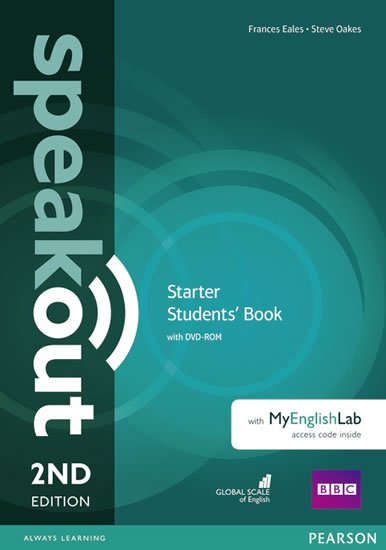 Doporučená cena: 1143,- Kč
Naše cena:

1029

,- Kč
(sleva 10 % - ušetříte 114 Kč)

Autor: Eales Frances, Oakes Steve
Druh vazby:

Knihy - paperback


Počet stran:

161


Rozměr:

210 x 296 mm


Vydáno:

2016-05-19


Stav:

Skladem v externím skladu


Datum odeslání:

Do týdne



ISBN: 978-1-292-11599-3
EAN:

9781292115993


Nakladatelství:

Edu-Ksiazka Sp. S.o.o.




Sdílejte na Facebooku
MyEnglishLab for Speakout 2nd edition provides a fully blended and personalised learning environment that benefits both teachers and learners. * Interactive Workbook with instant feedback and automatic gradebook. * A common error report that highlights mistakes learners make. * Tips and feedback that direct learners to reference materials and encourage them to work out answers themselves. * Extra practice in grammar, vocabulary and skills. * Unit and achievement tests. * Mid and end of course tests. * BBC interviews. * Interactive worksheets for BBC interviews.





Zatím nikdo nehodnotil.
Nabízené knihy od stejného autora(autorky):
Eales Frances, Oakes Steve: Speakout 2nd Edition Elementary Flexi 1 Coursebook
Eales Frances, Oakes Steve: Speakout Advanced Plus Class CDs, 2nd Edition
Eales Frances, Oakes Steve: Speakout Advanced Plus Students´ Book w/ DVD-ROM Pack, 2nd Edition
Eales Frances, Oakes Steve: Speakout Advanced Plus Students´ Book w/ DVD-ROM/MyEnglishLab Pack, 2nd Edi
Eales Frances, Oakes Steve: Speakout Elementary Active Teach
Eales Frances, Oakes Steve: Speakout Elementary Flexi Coursebook 1 Pack
Eales Frances, Oakes Steve: Speakout Intermediate Flexi Coursebook 1 Pack, 2nd Edition
Eales Frances, Oakes Steve: Speakout Intermediate Flexi Coursebook 2 Pack, 2nd Edition
Eales Frances, Oakes Steve: Speakout Starter Active Teach, 2nd Edition
Eales Frances, Oakes Steve: Speakout Upper Intermediate Active Teach
Eales Frances, Oakes Steve: Speakout Upper Intermediate Active Teach, 2nd Edition
Eales Frances, Oakes Steve: Speakout Upper Intermediate Students´ Book w/ DVD-ROM/MyEnglishLab Pack, 2n