Edwards Lynda, Newbrook Jacky:

Gold C1 Advanced 2018 Class CD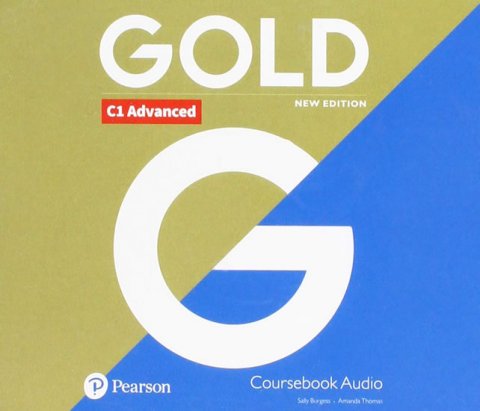 Doporučená cena: 792,- Kč
Naše cena:

713

,- Kč
(sleva 10 % - ušetříte 79 Kč)

Autor: Edwards Lynda, Newbrook Jacky
Druh vazby:

CD


Rozměr:

125 x 143 mm


Vydáno:

2018-10-26


Stav:

Výprodej - poslední kusy


Datum odeslání: viz. obchodní podmínky

ISBN: 978-1-292-20241-9
EAN:

9781292202419


Nakladatelství:

Edu-Ksiazka Sp. S.o.o.




Sdílejte na Facebooku
The Gold series is a well-established exam preparation course for the Cambridge English Qualifications. It combines carefully graded exam preparation with thorough language skills development. Providing enjoyable, communicative classes with a strong emphasis on personalisation, Gold is the trusted choice for teachers and learners worldwide. New in the Edition: Updated content including new reading and listening texts A full practice test and more progress tests in the Coursebook Audio scripts in the back of the book MyEnglishLab written specifically for Gold C1 Advanced Speaking test videos plus worksheets





Zatím nikdo nehodnotil.
Nabízené knihy od stejného autora(autorky):
Edwards Lynda, Newbrook Jacky: Formula C1 Advanced Teacher´s Book with Presentation Tool
Edwards Lynda, Newbrook Jacky: Gold Advanced 2015 Exam Maximiser Class Audio CDs
Edwards Lynda, Newbrook Jacky: Gold B1 Preliminary 2018 Exam Maximiser no key
Edwards Lynda, Newbrook Jacky: Gold B1 Preliminary 2018 Exam Maximiser w/ key
Edwards Lynda, Newbrook Jacky: Gold B1+ Pre-First 2018 Exam Maximiser no key
Edwards Lynda, Newbrook Jacky: Gold B1+ Pre-First 2018 Exam Maximiser w/ key
Edwards Lynda, Newbrook Jacky: Gold C1 Advanced 2018 Exam Maximiser no key
Edwards Lynda, Newbrook Jacky: Gold C1 Advanced 2018 Exam Maximiser w/ key
Edwards Lynda, Newbrook Jacky: Wider World Exam Practice: Cambridge Preliminary for Schools