French Paul:

Midnight in Peking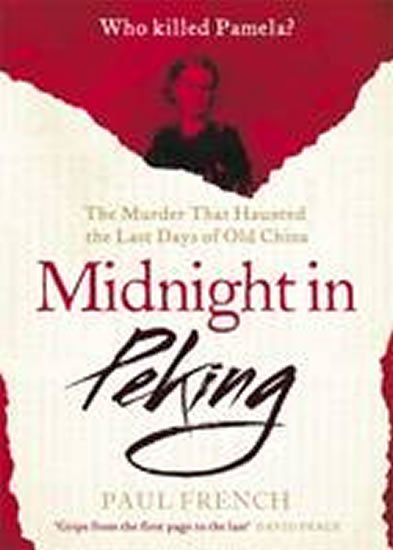 Doporučená cena: 499,- Kč
Naše cena:

449

,- Kč
(sleva 10 % - ušetříte 50 Kč)

Autor: French Paul
Druh vazby:

Knihy - paperback


Počet stran:

272


Rozměr:

154 x 215 mm


Vydáno:

2012-06-27


Stav:

Výprodej - poslední kusy


Datum odeslání: viz. obchodní podmínky

ISBN: 978-0-670-92107-2
EAN:

9780670921072


Nakladatelství:

Nakladatelství SLOVART s. r. o.




Sdílejte na Facebooku
A father hunts for his daughter's killer in the gripping true story "Midnight in Peking" by Paul French -which finally solves the case. On a frozen morning in January 1937, in the dying days of colonial Peking, a body was found under the haunted watchtower. It was Pamela Werner, the teenage daughter of the city's former British consul ETC Werner. Her heart had been removed. A horrified world followed the hunt for Pamela's killer, with a Chinese-British detective team pursuing suspects including a blood-soaked rickshaw puller, the Triads, and a lascivious grammar school headmaster. But the case was soon forgotten amid the carnage of the Japanese invasion...by all but ETC Werner. With a network of private investigators and informers, he followed the trail deep into Peking's notorious Badlands and back to the gilded hotels of the colonial Quarter. Some 75 years later, deep in the Scotland Yard archives, British historian Paul French accidentally came across the lost case file prepared by ETC Werner. Unveiling an undercover sex cult, heroin addicts and disappearing brothels, the truth behind the crime can now be told - and is more disturbing than anyone could imagine. Not just the unputdownable story of a savage murder, Midnight in Peking is a sweepingly evocative account of the end of an era.





Zatím nikdo nehodnotil.