Liddon Angela:

Oh She Glows Every Day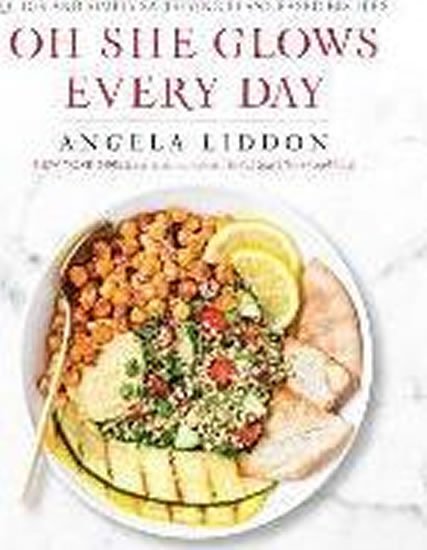 Doporučená cena: 699,- Kč
Naše cena:

629

,- Kč
(sleva 10 % - ušetříte 70 Kč)

Autor: Liddon Angela
Druh vazby:

Knihy - paperback


Počet stran:

333


Rozměr:

177 x 255 mm


Vydáno:

2016-09-06


Stav:

Výprodej - poslední kusy


Datum odeslání: viz. obchodní podmínky

ISBN: 978-1-58333-574-1
EAN:

9781583335741


Nakladatelství:

Folio, spol.s r.o.




Sdílejte na Facebooku
An instant New York Times bestseller! Angela Liddon's eagerly awaited follow-up to the New York Times bestseller The Oh She Glows Cookbook, featuring more than one hundred quick-and-easy whole-foods, plant-based recipes to keep you glowing every day of the year. Angela Liddon's irresistible and foolproof recipes have become the gold standard for plant-based cooking. Her phenomenally popular blog and New York Times-bestselling debut, The Oh She Glows Cookbook, have amassed millions of fans eager for her latest collection of creative and accessible recipes. Now, in this highly anticipated follow-up cookbook, Liddon shares wildly delicious recipes that are perfect for busy lifestyles, promising to make plant-based eating convenient every day of the week--including holidays and special occasions! Filled with more than one hundred family-friendly recipes everyone will love, like Oh Em Gee Veggie Burgers, Fusilli Lentil-Mushroom Bolognese, and Ultimate Flourless Brownies, Oh She Glows Every Day also includes useful information on essential pantry ingredients and tips on making recipes kid-, allergy-, and freezer-friendly. A beautiful go-to cookbook from one of the Internet's most beloved cooking stars, Oh She Glows Every Day proves that it's possible to cook simple, nourishing, and tasty meals--even on a busy schedule.





Zatím nikdo nehodnotil.