Merridaleová Catherine:

Leni On the Train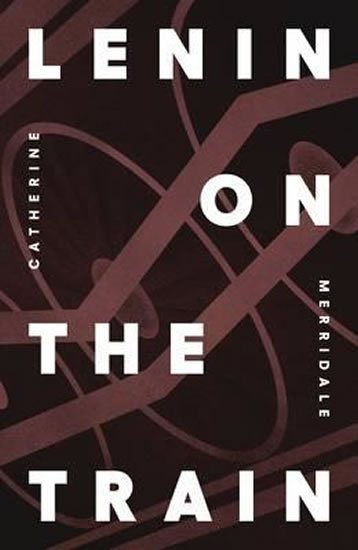 Doporučená cena: 899,- Kč
Naše cena:

809

,- Kč
(sleva 10 % - ušetříte 90 Kč)

Autor: Merridaleová Catherine
Druh vazby:

Knihy - vázané


Počet stran:

368


Rozměr:

166 x 242 mm


Stav:

Výprodej - poslední kusy


Datum odeslání: viz. obchodní podmínky


EAN:

9780241011324


Nakladatelství:

Nakladatelství SLOVART s. r. o.




Sdílejte na Facebooku
THE TIMES, THE FINANCIAL TIMES AND ECONOMIST BOOKS OF THE YEAR 2016 'Twice I missed my stop on the Tube reading this book...this is a jewel among histories' David Aaronovitch, The Times 'The suberb, funny, fascinating story of Lenin's trans-European rail journey to power and how it shook the world' - Simon Sebag Montefiore, Evening Standard Books of the Year A gripping account of how, in the depths of the First World War, Russia's greatest revolutionary was taken in a 'sealed train' across Europe and changed the history of the world By 1917 the European war seemed to be endless. Both sides in the fighting looked to new weapons, tactics and ideas to break a stalemate that was itself destroying Europe. In the German government a small group of men had a brilliant idea: why not sow further confusion in an increasingly chaotic Russia by arranging for Vladimir Ilyich Lenin, the most notorious of revolutionary extremists, currently safely bottled up in neutral Switzerland, to go home?Catherine Merridale's Lenin on the Train recreates Lenin's extraordinary journey from harmless exile in Zurich, across a Germany falling to pieces from the war's deprivations, and northwards to the edge of Lapland to his eventual ecstatic reception by the revolutionary crowds at Petrograd's Finland Station. With great skill and insight Merridale weaves the story of the train and its uniquely strange group of passengers with a gripping account of the now half-forgotten liberal Russian revolution and shows how these events intersected. She brilliantly uses a huge range of contemporary eyewitnesses, observing Lenin as he travelled back to a country he had not seen for many years. Many thought he was a mere 'useful idiot', others thought he would rapidly be imprisoned or killed, others that Lenin had in practice few followers and even less influence. They would all prove to be quite wrong





Zatím nikdo nehodnotil.