Reidy Jamie:

Hard Sell (film)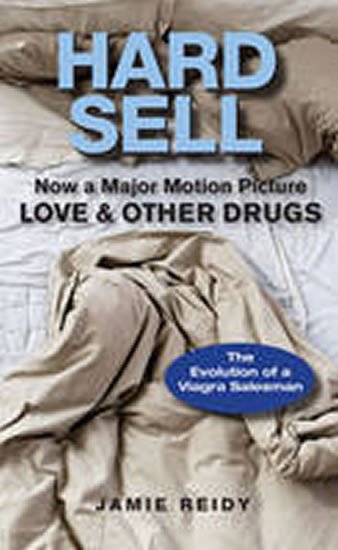 Doporučená cena: 99,- Kč
Naše cena:

89

,- Kč
(sleva 10 % - ušetříte 10 Kč)

Autor: Reidy Jamie
Druh vazby:

Knihy - paperback


Počet stran:

224


Rozměr:

139 x 213 mm


Vydáno:

2011-02-28


Stav:

Výprodej - poslední kusy


Datum odeslání: viz. obchodní podmínky

ISBN: 978-0-7407-9913-6
EAN:

9780740799136


Nakladatelství:

Bohemian Ventures, spol. s r.o.




Sdílejte na Facebooku
Jamie Reidy is the guy who's been there, done that, and walked away with the insider stories. Inside Hard Sell: Now a Major Motion Picture LOVE and OTHER DRUGS, you'll find yourself rooting for Reidy and shocked by the realities of the world that paid his salary. This comedic expose traces Reidy's experiences from Pfizer training to life as the "V-Man," when Reidy became Pfizer's number-one drug rep during the Viagra craze. With equal parts self-confidence and self-mockery, Reidy takes the reader on a hilarious romp through pharma-culture while revealing the controversial side of the drug industry. From viewing a circumcision to gaining a doctor's rapport to providing insight on why doctors choose to prescribe Drug X over Drug Y, and from how to bargain "sigs" and "scripts" to why the Viagra pill is shaped as a diamond, Reidy discloses everything. A witty, behind-the-scenes look at an industry that touches everyone with a prescription, Hard Selluncovers truths about the pharmaceutical industry you'd rather not know and practices you'd like to believe weren't employed. Hard Sellhas been adapted into a major motion picture starring Jake Gyllenhaal as Reidy and Anne Hathaway.





Zatím nikdo nehodnotil.