Rowe Silvena:

The Eastern and Central European Kitchen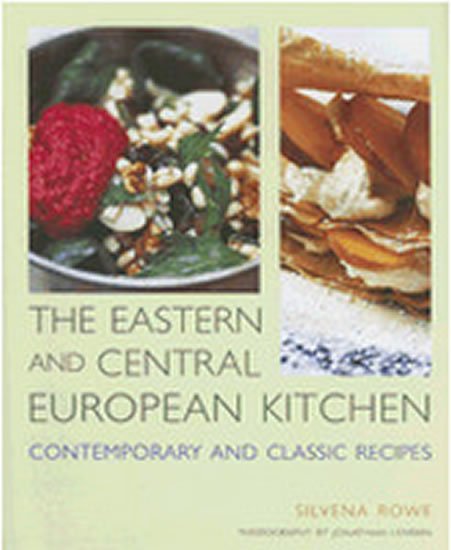 Doporučená cena: 399,- Kč
Naše cena:

359

,- Kč
(sleva 10 % - ušetříte 40 Kč)

Autor: Rowe Silvena
Druh vazby:

Knihy - vázané


Počet stran:

192


Rozměr:

210 x 260 mm


Vydáno:

2007-03-30


Stav:

Výprodej - poslední kusy


Datum odeslání: viz. obchodní podmínky

ISBN: 978-1-56656-670-4
EAN:

9781566566704


Nakladatelství:

Folio, spol.s r.o.




Sdílejte na Facebooku
The fresh ingredients and unfamiliar flavor combinations of Central and Eastern Europe are capturing the imaginations of gourmet stores and restaurants in the West today. We're enjoying dishes such as goulash, stroganoff, pierogi and borscht as we feast on a wealth of culinary traditions that stretches back for generations. Silvena Rowe turns to countries such as Hungary, the Czech Republic, Bulgaria, Poland, Georgia, Russia, and the Ukraine for her inspiration. She cooks game with sweet-and-sour stuffing, sauces and marinades; smoked fish; wild mushrooms; fruits such as quince, figs and pomegranates; and seeds and grains such as lentils, pearl barley and poppy seeds. She plunders the traditions of the poor and wealthy alike in her quest to bring us a taste of what is put upon the tables in these countries. The food is untamed and the flavors are strong. Alongside Silvena's recipes are photographs of the food markets, farms, homes, grand cafes and restaurants of Eastern and Central Europe by renowned photographer Jonathan Lovekin.





Zatím nikdo nehodnotil.