Seethaler Robert:

The Tobacconist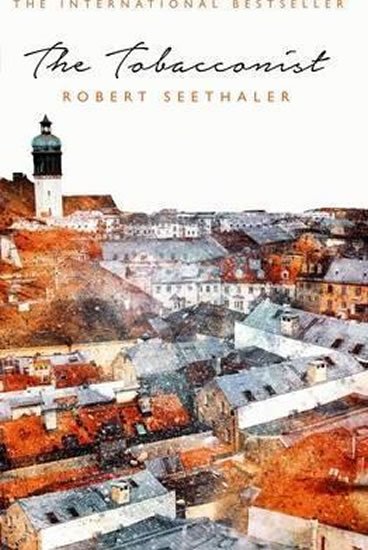 Doporučená cena: 279,- Kč
Naše cena:

251

,- Kč
(sleva 10 % - ušetříte 28 Kč)

Autor: Seethaler Robert
Druh vazby:

Knihy - paperback


Počet stran:

234


Rozměr:

130 x 198 mm


Stav:

Výprodej - poslední kusy


Datum odeslání: viz. obchodní podmínky

ISBN: 978-1-5098-0659-1
EAN:

9781509806591


Nakladatelství:

Bohemian Ventures, spol. s r.o.




Sdílejte na Facebooku
Set at a time of lengthening shadows, this is a novel about the sparks that illuminate the dark: of wisdom, compassion, defiance and courage. It is wry, piercing and also, fittingly, radiant.' Daily MailFrom Robert Seethaler, the author of the Man Booker International shortlisted A Whole Life, comes a deeply moving story of ordinary lives profoundly affected by the Third Reich, in the tradition of novels such as Fred Uhlman's classic Reunion, Bernhard Schlink's The Reader and Rachel Seiffert's The Dark Room.When seventeen-year-old Franz exchanges his home in the idyllic beauty of the Austrian lake district for the bustle of Vienna, his homesickness quickly dissolves amidst the thrum of the city. In his role as apprentice to the elderly tobacconist Otto Trsnyek, he will soon be supplying the great and good of Vienna with their newspapers and cigarettes. Among the regulars is a Professor Freud, whose predilection for cigars and occasional willingness to dispense romantic advice will forge a bond between him and young Franz.It is 1937. In a matter of months Germany will annex Austria and the storm that has been threatening to engulf the little tobacconist will descend, leaving the lives of Franz, Otto and Professor Freud irredeemably changed.





Zatím nikdo nehodnotil.