Watson Shane:

How to Meet a Man After Forty and Other Midlife Dilemmas Solved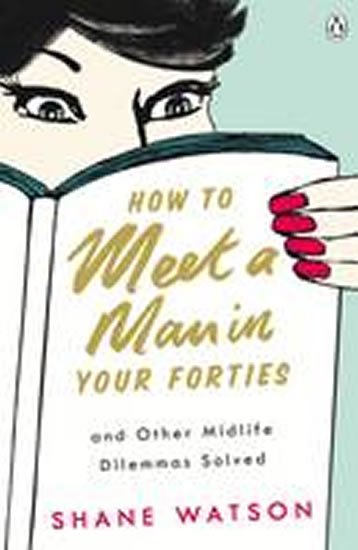 Doporučená cena: 297,- Kč
Naše cena:

267

,- Kč
(sleva 10 % - ušetříte 30 Kč)

Autor: Watson Shane
Druh vazby:

Knihy - paperback


Počet stran:

368


Rozměr:

129 x 198 mm


Vydáno:

2009-01-01


Stav:

Výprodej - poslední kusy


Datum odeslání: viz. obchodní podmínky


EAN:

9780141036748


Nakladatelství:

Nakladatelství SLOVART s. r. o.




Sdílejte na Facebooku
Should I wax my moustache? Am I too old for a leather jacket? Am I having the right amount of sex? Why do I hate my best friend? Am I turning into my mother? This frank, funny insightful guide to navigating those tricky midlife years, now that looking older than thirty six is an act of negligence on a par with not feeding the fish, answers all these questions and many more."How to Meet a Man After Forty and Other Midlife Dilemmas Solved" is like having a conversation with your sharpest, most trusted, least smug girlfriend about the things that keep us awake at night. It's not just for single girls, it's for everyone who has ever thought, 'Is it just me or is life getting much, much weirder?' Shane Watson is an author, journalist and "Sunday Times" columnist who met and married a man in her forties. She is, in other words, the statistic-defying exception to the rule; a beacon of hope for single women in the thirty-five-plus category who want to find Mr Right and not just Mr Gigantic Compromise.





Zatím nikdo nehodnotil.