Armand Louis:

Videology 2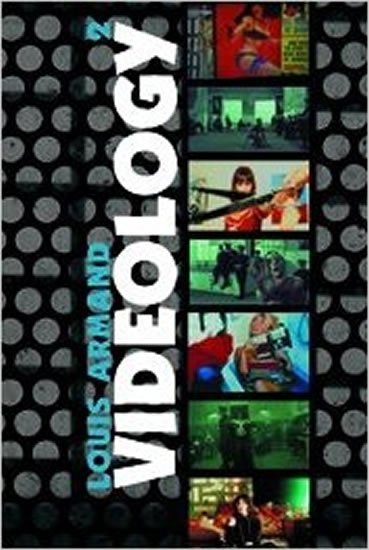 Doporučená cena: 300,- Kč
Naše cena:

270

,- Kč
(sleva 10 % - ušetříte 30 Kč)

Autor: Armand Louis
Druh vazby:

Knihy - paperback


Počet stran:

240


Rozměr:

120 x 180 mm


Vydáno:

2017-04-20


Stav:

Výprodej - poslední kusy


Datum odeslání: viz. obchodní podmínky

ISBN: 978-80-7308-709-8
EAN:

9788073087098


Nakladatelství:

Spolek pro Prahu literární, z.s.




Sdílejte na Facebooku
VIDEOLOGY 2 continues Louis Armand's broad-ranging critique of realism in film, visual arts and literature. From Nam June Paik's experimental TV to the militant cinema of Pontecorvo, Fassbinder & Godard; from Karel Teige's cine-poetics to Neo-Attack; from anti-American filmographies of Petit, Jarmusch & Wenders, to the "cinema at the end of the world." Includes essays on Robert Fuest, Gene Youngblood, Vilem Flusser, Charlotte Moorman, Yves Klein, Alain Robbe-Grillet, Amos Poe, Andy Warhol, John Cassavetes, Russ Meyer, Brian De Palma, Jerry Schatzberg, Ken Russell, Nicolas Roeg, Liliana Cavani, Alex Cox, Alejandro Jodorowsky, Emir Kusturica, György Pálfi… Videology 2 is the second volume of a 3-part critique of the ideology of realism across the culture industry, from literature to film, cybernetics and the plastic arts. Its broadly "syncretic" approach follows the models of Marshall McLuhan, Buckminster Fuller, Karel Teige, and others, and is in keeping with the "interdiscisplinarity" of the historical avant-gardes and the project of modernity itself. The term "videology" therefore covers a nexus of aesthetic/ideological forms – from Jeremy Bentham's "Panopticon" and the widespread emergence of image technologies during the industrial revolution (photography, cinema), to "Big Bother," "virtual reality," and the discourse of post-humanism. Consequently, this study is broadly focused upon discourses of modernity/postmodernity and their contemporary ramifications in the work of experimental (anti-realist/avant-garde) writers, artists, architects, filmmakers, philosophers and theorists – including, for example, Stelarc's robo-prosthetic performance art, Karel Teige's ciné-poetics, Robert Smithson's "future monuments," Isidore Isou's hypergraphy, the video art of Nam June Paik, the films of Jean-Luc Godard, & more. In this context, "realism" is considered an instrument of cultural normalisation, co-evolving with the advent of mass literacy, global communications systems and simulacral technologies – designed to synthesise (by way of genre and "identity politics") and (as an extension of humanism) to sentimentalise the broader abstractive processes of industrial modernity into an operative cultural framework: a framework, in other words, of commodification.





Zatím nikdo nehodnotil.
Nabízené knihy od stejného autora(autorky):
Armand Louis: Cairo
Armand Louis: City Primeval - New York, Berlin, Prague
Armand Louis: The Combinations
Armand Louis: The Return of Kral Majales - Prague´s International Literary Renaissance 19