Baker Lida:

Real Talk 2: Authentic English in Context Students´ Book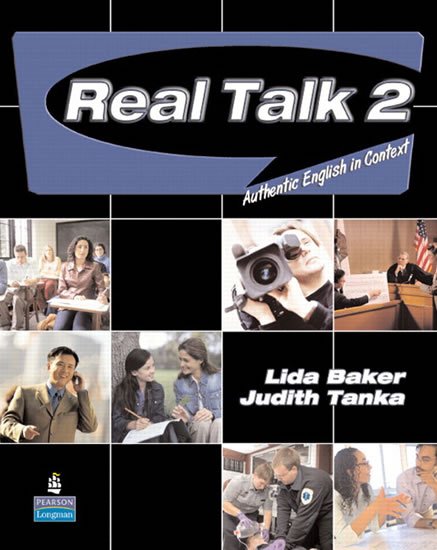 Doporučená cena: 1089,- Kč
Naše cena:

980

,- Kč
(sleva 10 % - ušetříte 109 Kč)

Autor: Baker Lida
Druh vazby:

Knihy - paperback


Počet stran:

275


Rozměr:

205 x 253 mm


Vydáno:

2007-03-21


Stav:

Výprodej - poslední kusy


Datum odeslání: viz. obchodní podmínky

ISBN: 978-0-13-194096-3
EAN:

9780131940963


Nakladatelství:

Edu-Ksiazka Sp. S.o.o.




Sdílejte na Facebooku
Real Talk 2, by Lida Baker and Judith Tanka, helps teachers transport high-intermediate to advanced students out of the language classroom and into the world of authentic English. Each of the book's eight thematic chapters has four parts: In Person,On the Phone, On the Air, and In Class. With Real Talk 2, teachers can expose students to spontaneous face-to-face conversations, phone conversations and messages, radio broadcasts, and academic lectures. Features * Instruction and practice in language skills for everyday use and for academic situations.* Clear explanations and activities to teach natural use of intonation, stress, reductions, thought groups, and difficult-to-pronounce sounds* Structured and graduated note-taking activities that prepare students for university and college-level lectures* Recorded speakers with a variety of accents, both native and nonnative* End-of-chapter synthesizing activities that help students prepare for TOEFL(R) speaking tasks and academic speaking situations All of these features guide students to communicate confidently and successfully in a wide variety of settings. For intermediate to high-intermediate students, see Real Talk 1.