Baum Lyman Frank:

Rinkitink in Oz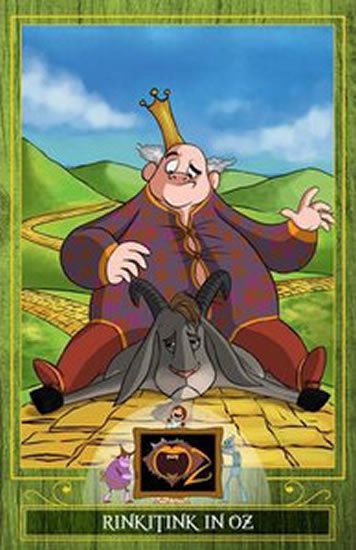 Doporučená cena: 99,- Kč
Naše cena:

89

,- Kč
(sleva 10 % - ušetříte 10 Kč)

Autor: Baum Lyman Frank
Druh vazby:

Knihy - paperback


Počet stran:

264


Rozměr:

129 x 198 mm


Vydáno:

2014-05-15


Stav:

Výprodej - poslední kusy


Datum odeslání: viz. obchodní podmínky

ISBN: 978-1-78226-102-5
EAN:

9781782261025


Nakladatelství:

Folio, spol.s r.o.




Sdílejte na Facebooku
Never question the truth of what you fail to understand, for the world is filled with wonders" When the Island of Pingaree is invaded by the barbarian warriors of Regos, it is up to Prince Inga to rescue his captured parents and save his fellow islanders from slavery. With the help of the jolly King Rinkitink and Bilbil, his surly goat companion, the young prince must trust in the power of three mysterious coloured pearls - but will their magic be enough to liberate the Pingarese? Part of the Wizard of Oz Collection - Journey through the magical world of Oz with Dorothy and friends in this 15 book collection by L. Frank Baum, redesigned and anglicised. These beloved children's classics will make the perfect gift; timeless and loved by all.