Bell Jan:

Expert First Certificate 2012 Students´ Book w/ Access Code/CD-ROM Pack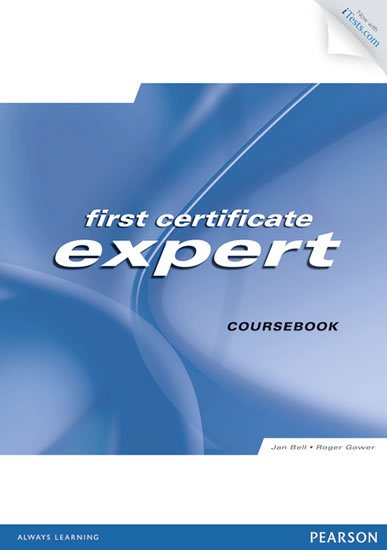 Doporučená cena: 1242,- Kč
Naše cena:

1118

,- Kč
(sleva 10 % - ušetříte 124 Kč)

Autor: Bell Jan
Druh vazby:

Knihy - paperback


Počet stran:

224


Rozměr:

210 x 298 mm


Vydáno:

2012-07-05


Stav:

Skladem v externím skladu


Datum odeslání:

Do týdne



ISBN: 978-1-4479-2931-4
EAN:

9781447929314


Nakladatelství:

Edu-Ksiazka Sp. S.o.o.




Sdílejte na Facebooku
Coverage of a wide range of stimulating and up-to-date topics divided into twelve theme-based modules. Self-contained lessons which can be taught in any order make the course flexible and easy to use. A step-by-step approach to speaking and writing, combined with high-level texts and tasks prepare students for the exam right from the start. Task analysis activities encourage self-evaluation and better understanding of key language Comprehensive reference material includes information about the exam, strategies for each task type and module-linked grammar and writing reference sections with extra practice tasks iTest CD ROM provides authentic exam practice with instant feedback allowing students to identify areas which require further practice Additional grammar and vocabulary activities on CD ROM offer additional practice in key language areas





Zatím nikdo nehodnotil.
Nabízené knihy od stejného autora(autorky):
Bell Jan: Ekonomie nejen k maturitě - Ekonomické výpočty a projekty
Bell Jan: Expert Advanced 3rd Edition Coursebook w/ Audio CD/MyEnglishLab Pack
Bell Jan: Expert Advanced 3rd Edition Coursebook w/ CD Pack
Bell Jan: Expert Advanced 3rd Edition Students´ Resource Book w/ key
Bell Jan: Expert Advanced 3rd Edition Student´s Resource Book no key
Bell Jan: Expert CAE 2012 Students´ Book w/ Access Code/CD-ROM Pack
Bell Jan: Expert First 3rd Edition Coursebook w/ CD Pack
Bell Jan: Expert First Certificate 2003 Students´ Book
Bell Jan: Expert First Certificate 2008 CD 1-4
Bell Jan: Gold B2 First 2018 Class CD
Bell Jan: Gold B2 First 2018 Coursebook
Bell Jan: Gold B2 First 2018 Coursebook w/ MyEnglishLab Pack
Bell Jan: Gold First 2012 Coursebook Audio CDs 
Bell Jan: Gold First 2012 Coursebook w/ Active Book Pack
Bell Jan: Gold First 2012 Teacher´s Book w/ Test Master CD-ROM Pack
Bell Jan: Gold First 2015 Class Audio CDs
Bell Jan: Gold First 2015 Coursebook
Bell Jan: Gold First 2015 CourseBook w/ MyEnglishLab Pack