Cotton David:

Market Leader 3rd Edition Intermediate Coursebook w/ DVD-Rom Pack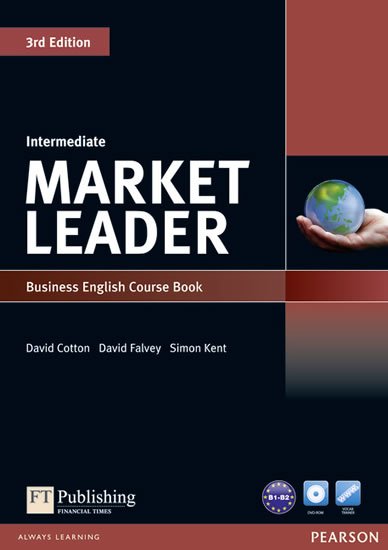 Doporučená cena: 828,- Kč
Naše cena:

745

,- Kč
(sleva 10 % - ušetříte 83 Kč)

Autor: Cotton David
Druh vazby:

Knihy - paperback


Počet stran:

176


Rozměr:

210 x 296 mm


Vydáno:

2010-01-29


Stav:

Skladem v externím skladu


Datum odeslání:

Do týdne



ISBN: 978-1-4082-3695-6
EAN:

9781408236956


Nakladatelství:

Edu-Ksiazka Sp. S.o.o.




Sdílejte na Facebooku
The 3rd edition Course Book contains: *100% new reading texts from the Financial Times(c) *100% new case studies with opinions from successful consultants who work in the real world of business *100% new listening texts reflecting the global nature of business with texts that are all available to view on the new DVD-ROM * 'Business Across Cultures' spreads which focus on particular cultural issues The DVD-ROM accompanying the Course Book contains: * Authentic video material from FT.com with accompanying worksheets * All the listening texts available to view, providing truly authentic listening practice * Vocabulary Trainer * iGlossary





Zatím nikdo nehodnotil.
Nabízené knihy od stejného autora(autorky):
Cotton David: Language Leader Advanced Coursebook w/ CD-ROM Pack
Cotton David: Language Leader Advanced CourseBook w/ CD-ROM/MyEnglishLab/Access Card Pack
Cotton David: Language Leader Intermediate Class CDs
Cotton David: Language Leader Intermediate Coursebook w/ CD-ROM Pack
Cotton David: Language Leader Intermediate Coursebook w/ CD-ROM/LMS/Access Card Pack
Cotton David: Language Leader Upper Intermediate Class CDs
Cotton David: Language Leader Upper Intermediate Coursebook w/ CD-ROM Pack
Cotton David: Language Leader Upper Intermediate Coursebook w/ CD-ROM/LMS/Access Card Pac
Cotton David: Language Leader Upper Intermediate CourseBook w/ CD-ROM/MyEnglishLab Pack
Cotton David: Market Leader 3rd Edition Advanced Coursebook w/ DVD-ROM/ MyEnglishLab Pack
Cotton David: Market Leader 3rd Edition Elementary Active Teach
Cotton David: Market Leader 3rd Edition Elementary Coursebook Audio CD (2)
Cotton David: Market Leader 3rd Edition Elementary Coursebook w/ DVD-Rom Pack
Cotton David: Market Leader 3rd Edition Elementary Coursebook w/ DVD-ROM/ MyEnglishLab Pa
Cotton David: Market Leader 3rd edition Intermediate Coursebook Audio CD (2)
Cotton David: Market Leader 3rd Edition Intermediate Coursebook w/ DVD-ROM/ MyEnglishLab
Cotton David: Market Leader 3rd edition Pre-Intermediate Audio CD (2)
Cotton David: Market Leader 3rd Edition Pre-Intermediate Coursebook w/ DVD-Rom Pack
Cotton David: Market Leader 3rd Edition Pre-Intermediate Coursebook w/ DVD-ROM/ MyEnglish
Cotton David: Market Leader 3rd edition Upper Intermediate Audio CD (2)