Dubicka Iwona:

Business Partner B2 Workbook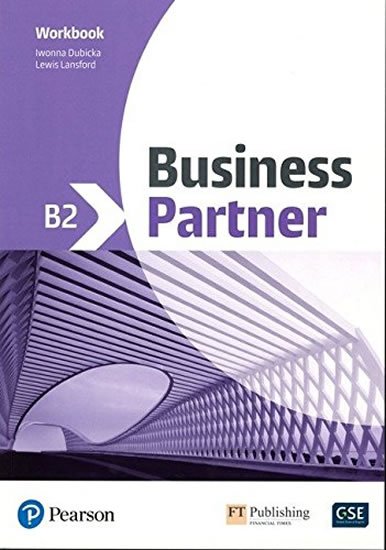 Doporučená cena: 425,- Kč
Naše cena:

383

,- Kč
(sleva 10 % - ušetříte 43 Kč)

Autor: Dubicka Iwona
Druh vazby:

Knihy - paperback


Počet stran:

64


Rozměr:

210 x 297 mm


Vydáno:

2018-08-14


Stav:

Výprodej - poslední kusy


Datum odeslání: viz. obchodní podmínky

ISBN: 978-1-292-19129-4
EAN:

9781292191294


Nakladatelství:

Edu-Ksiazka Sp. S.o.o.




Sdílejte na Facebooku
Business Partner is an eight-level business English course that teaches real-world language and business skills. Authentic videos with expert commentary on key business topics. Innovative video-based communication skills training. Practical training in functional business skills. Financial Times content on a wide variety of topics. A flexible, modular approach to personalise what students learn. Multiple opportunities to work on realistic case studies.





Zatím nikdo nehodnotil.
Nabízené knihy od stejného autora(autorky):
Dubicka Iwona: Business Partner B2 Coursebook with Basic MyEnglishLab Pack
Dubicka Iwona: Business Partner B2+ Coursebook with MyEnglishLab
Dubicka Iwona: Business Partner C1 Coursebook and Basic MyEnglishLab Pack
Dubicka Iwona: Business Partner C1 Coursebook with MyEnglishLab
Dubicka Iwona: Business Partner C1 Workbook
Dubicka Iwona: English for International Tourism New Edition Pre-Intermediate Coursebook w
Dubicka Iwona: English for International Tourism New Edition Pre-Intermediate Workbook w/
Dubicka Iwona: English for International Tourism New Edition Pre-Intermediate Workbook w/
Dubicka Iwona: English for International Tourism Pre-Intermediate Class CD
Dubicka Iwona: English for International Tourism Pre-intermediate Workbook
Dubicka Iwona: Lifestyle Intermediate Class CDs
Dubicka Iwona: Lifestyle Intermediate Coursebook w/ CD-ROM Pack
Dubicka Iwona: Market Leader 3rd Edition Advanced Coursebook Audio CD (2)
Dubicka Iwona: Market Leader 3rd Edition Advanced Coursebook w/ DVD-Rom Pack
Dubicka Iwona: Market Leader 3rd Edition Extra Elementary Class Audio CD
Dubicka Iwona: Market Leader 3rd Edition Extra Elementary Coursebook w/ DVD-ROM Pack
Dubicka Iwona: Market Leader 3rd Edition Extra Elementary Coursebook w/ DVD-ROM/ MyEnglish
Dubicka Iwona: Market Leader Advanced Class CD (2)
Dubicka Iwona: Market Leader New Edition Advanced Teacher´s Book w/ Test Master CD-ROM Pac
Dubicka Iwona: Premium B2 Workbook w/ Multi-Rom Pack (w/ key)