Erocak Linnette:

Our Discovery Island 1 Activity Book w/ CD-ROM Pack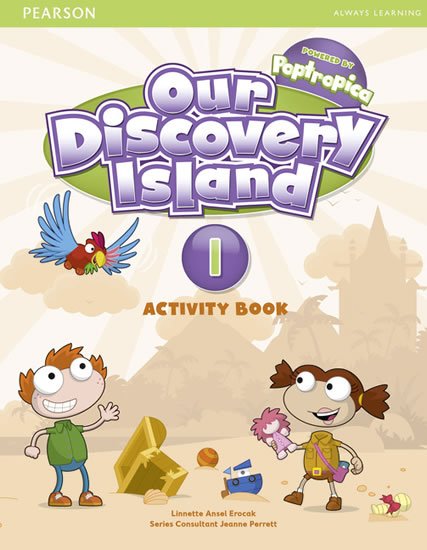 Doporučená cena: 304,- Kč
Naše cena:

274

,- Kč
(sleva 10 % - ušetříte 30 Kč)

Autor: Erocak Linnette
Druh vazby:

Knihy - paperback


Počet stran:

64


Rozměr:

217 x 276 mm


Vydáno:

2012-01-12


Stav:

Skladem v externím skladu


Datum odeslání:

Do týdne



ISBN: 978-1-4082-5126-3
EAN:

9781408251263


Nakladatelství:

Edu-Ksiazka Sp. S.o.o.




Sdílejte na Facebooku
Where learning is an adventure! Welcome to Our Discovery Island, a six-level primary series that engages children in 21st century learning. Children uncover clues and solve mysteries as they learn English. * Whole learner: Adventures on themed islands develop cognitive, emotional, and social skills. * Authenticity: Children are safe, absorbed, playing happily and practising in the online world * Repetition: Songs, chants, and games reinforce essential vocabulary and grammar practice * Motivation: Stories, characters, and activities engage learners. Our Discovery Island is a groundbreaking new course that makes learning English an exciting and engaging experience. www.pearsonELT.com/ourdiscoveryisland





Zatím nikdo nehodnotil.
Nabízené knihy od stejného autora(autorky):
Erocak Linnette: Now I Know! 3 Grammar Book
Erocak Linnette: Our Discovery Island 1 Audio CD
Erocak Linnette: Our Discovery Island 1 CE Teacher´s Book
Erocak Linnette: Our Discovery Island 1 Pupil´s Book
Erocak Linnette: Our Discovery Island 1 Teacher´s Book plus PIN code
Erocak Linnette: Our Discovery Island CE 1 Activity book
Erocak Linnette: Our Discovery Island Starter CE Teacher´s Book
Erocak Linnette: Our Discovery Island Starter Teacher´s Book plus PIN code
Erocak Linnette: Poptropica English 1 Active Teach USB
Erocak Linnette: Poptropica English 1 Activity Book
Erocak Linnette: Poptropica English 1 Audio CD
Erocak Linnette: Poptropica English 1 Flashcards
Erocak Linnette: Poptropica English 1 Storycards
Erocak Linnette: Poptropica English 1 Teacher´s Book w/ Online Game Access Card Pack
Erocak Linnette: Poptropica English 4 Pupil´s Book and Online World Access Code Pack
Erocak Linnette: Poptropica English Level 1 Pupil´s Book + PEP kód elektronicky