Feist Raymond E.:

Exile´s Return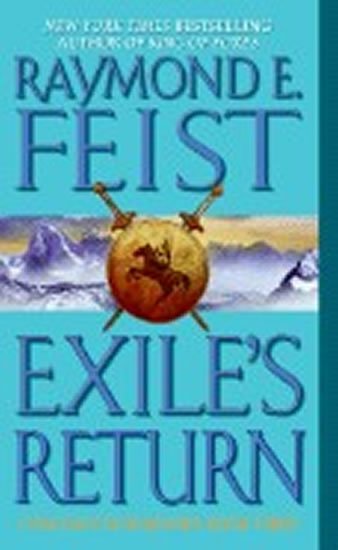 Doporučená cena: 239,- Kč
Naše cena:

215

,- Kč
(sleva 10 % - ušetříte 24 Kč)

Autor: Feist Raymond E.
Druh vazby:

Knihy - paperback


Počet stran:

365


Rozměr:

105 x 172 mm


Stav:

Výprodej - poslední kusy


Datum odeslání: viz. obchodní podmínky

ISBN: 978-0-380-80327-9
EAN:

9780380803279


Nakladatelství:

HarperCollins Polska sp. z o. o.




Sdílejte na Facebooku
Saved by a mage's intervention from certain death, Kaspar, the evil Duke of Olasko, is lord no more -- reduced to an exile's existence and forced to wander the harshest realms of the world he once enslaved. Merciless deserts, forbidding mountains, and vast oceans now separate the once powerful despot from his former seat of power -- his dark dreams of vengeance overwhelmed by the daily struggle for survival. But there is a larger drama that will entangle the broken dictator. An evil devastating and deadly seeks entrance to the land -- the mystical tool of a dark empire hungry for conquest and destruction -- and Kaspar has inadvertently discovered the key. Suddenly, Midkemia's last hope is a disgraced and exiled duke whose history is written in blood, and who now must wield his sword as her champion . . . if he so chooses..