Greenberg Steven:

Galerie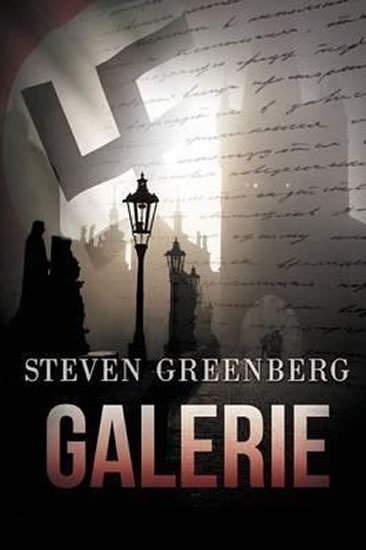 Doporučená cena: 499,- Kč
Naše cena:

449

,- Kč
(sleva 10 % - ušetříte 50 Kč)

Autor: Greenberg Steven
Druh vazby:

Knihy - paperback


Počet stran:

240


Rozměr:

155 x 232 mm


Vydáno:

2015-09-07


Stav:

Výprodej - poslední kusy


Datum odeslání: viz. obchodní podmínky

ISBN: 978-1-62253-221-6
EAN:

9781622532216


Nakladatelství:

Folio, spol.s r.o.




Sdílejte na Facebooku
One woman's quest for truth reveals a dark family secret long buried in Prague's Nazi past. WINNER: Pinnacle Book Achievement Award, Fall 2015 -- Best Books in Fiction "Imagine Stephen King wrote Schindler's List..." Nikki [Historical, Thriller, Literary, Holocaust] Every family holds to secrets, but some are far darker, reach deeper, and touch a rawer nerve than others. Vanesa Neuman is the daughter of Holocaust survivors, and her childhood in the cramped intimacy of south Tel Aviv is shadowed by her parents' unspoken wartime experiences. The past for her was a closed book... until her father passes away and that book falls literally open. Vanesa must now unravel the mystery of the diary she has received--and the strange symbol within--at all costs. Set against the backdrop of the Nazi occupation and the Jewish Museum of Prague--Adolf Eichmann's "Museum of an Extinct Race"--Galerie is fast-paced historical fiction in the tradition of Tatiana De Rosnay's Sarah's Key. From Jerusalem's Yad V'Shem Holocaust research center, to the backstreets of Prague, and into the former "paradise ghetto" of Theresienstadt, Vanesa's journey of understanding will reveal a darker family past than she ever imagined--a secret kept alive for over half a century. PERFECT FOR BOOK CLUBS: A book club guide is included at the end of the story. Galerie by Steven Greenberg Evolved Publishing presents a thrilling work of historical fiction that examines how Holocaust horrors still resonate generations later, and how even deep wounds of betrayal can ultimately heal. [DRM-Free] Books by Steven Greenberg: Enfold Me Galerie Moon Path (Coming 2017) More Great Thrillers from Evolved Publishing: Forgive Me, Alex by Lane Diamond Shatter Point by Jeff Altabef Whispers of the Dead by C.L. Roberts-Huth Red on the Run by K.M. Hodge





Zatím nikdo nehodnotil.