Harris Thomas:

Cari Mora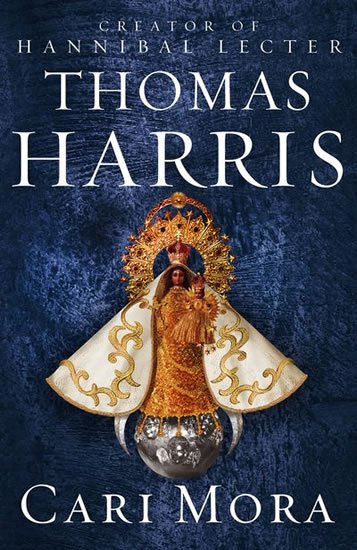 Doporučená cena: 359,- Kč
Naše cena:

323

,- Kč
(sleva 10 % - ušetříte 36 Kč)

Autor: Harris Thomas
Druh vazby:

Knihy - paperback


Počet stran:

336


Rozměr:

153 x 234 mm


Vydáno:

2019-05-16


Stav:

Skladem v externím skladu


Datum odeslání:

Do týdne



ISBN: 978-1-78-515219-1
EAN:

9781785152191


Nakladatelství:

Bohemian Ventures, spol. s r.o.




Sdílejte na Facebooku
From the creator of Hannibal Lecter and The Silence of the Lambs comes a story of evil, greed and the consequences of dark obsession. Twenty-five million dollars in cartel gold lies hidden beneath a mansion on the Miami Beach waterfront. Ruthless men have tracked it for years. Leading the pack is Hans-Peter Schneider. Driven by unspeakable appetites, he makes a living fleshing out the violent fantasies of other, richer men. Cari Mora, caretaker of the house, has escaped from the violence in her native country. She stays in Miami on a wobbly Temporary Protected Status, subject to the iron whim of ICE. She works at many jobs to survive. Beautiful, marked by war, Cari catches the eye of Hans-Peter as he closes in on the treasure. But Cari Mora has surprising skills, and her will to survive has been tested before. Monsters lurk in the crevices between male desire and female survival. No other writer in the last century has conjured those monsters with more terrifying brilliance than Thomas Harris. Cari Mora, his sixth novel, is the long-awaited return of an American master. `The last two decades of 19th century popular fiction were dominated by Conan Doyle and Sherlock Homes. A century on, suspense literature has achieved their equals in Thomas Harris.' GUARDIAN `Harris's writing bears the hallmarks of honed perfection.' THE TIMES





Zatím nikdo nehodnotil.
Nabízené knihy od stejného autora(autorky):
Harris Thomas: Black Sunday