Hearn Izabella:

English Adventure 3 Posters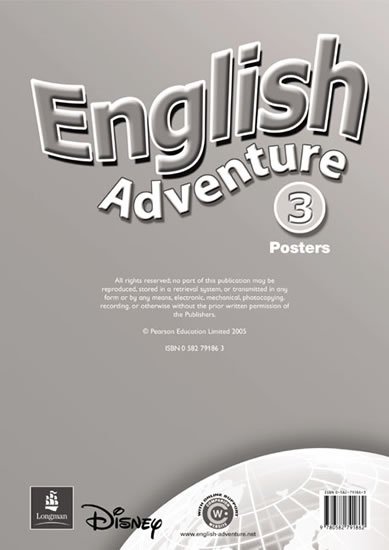 Doporučená cena: 792,- Kč
Naše cena:

713

,- Kč
(sleva 10 % - ušetříte 79 Kč)

Autor: Hearn Izabella
Druh vazby:

Plakáty, reprodukce


Počet stran:

3


Rozměr:

210 x 297 mm


Vydáno:

2005-01-27


Stav:

Výprodej - poslední kusy


Datum odeslání: viz. obchodní podmínky

ISBN: 978-0-582-79186-2
EAN:

9780582791862


Nakladatelství:

Edu-Ksiazka Sp. S.o.o.




Sdílejte na Facebooku
Gently-paced and well-structured syllabus with strong recycling and revision to ensure maximum retention * Extensive range of activities that cater to different learning styles and contexts * Carefully balanced content that grows with your students and their changing interests English Adventure offers a generous range of supplementary materials to support teachers through lesson preparation, teaching and assessment - interleaved Teacher's Book, puppets, posters, flashcards and much more.