Jones Tom:

Tired of London, Tired of Life : One Thing A Day To Do in London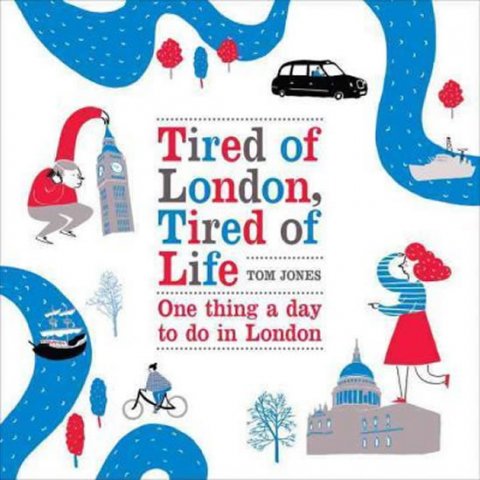 Doporučená cena: 399,- Kč
Naše cena:

359

,- Kč
(sleva 10 % - ušetříte 40 Kč)

Autor: Jones Tom
Druh vazby:

Knihy - vázané


Počet stran:

224


Rozměr:

198 x 198 mm


Vydáno:

2012-03-27


Stav:

Výprodej - poslední kusy


Datum odeslání: viz. obchodní podmínky

ISBN: 978-0-75-354032-9
EAN:

9780753540329


Nakladatelství:

Folio, spol.s r.o.




Sdílejte na Facebooku
As the late great Samuel Johnson sagely observed, 'When a man is tired of London, he is tired of life.' When author Tom Jones found himself doing the same things week in, week out while living in England's treasured capital, he decided to heed Johnson's words and seek out a thing to do each day in London to make him fall back in love with the city. Here, in Tired of London, Tired of Life, Tom shares the fun, diverting and imaginative things that you can do to keep yourself amused in London. With seasonally appropriate suggestions for each day of the year, you can explore East London by canoe, search for Fagin's lair in Clerkenwell, play petanque in Southwark, seek out Aphrodite in the British Museum on Valentine's Day and enjoy a host of unusual ways to enjoy the capital. So grab your A-Z and start discovering a whole other side to this majestic city.





Zatím nikdo nehodnotil.
Nabízené knihy od stejného autora(autorky):
Jones Tom: Over the Top and Back
Jones Tom: Tom Jones: The World of Tom Jones LP