Kilbey Liz:

Friends 1 Students´ Book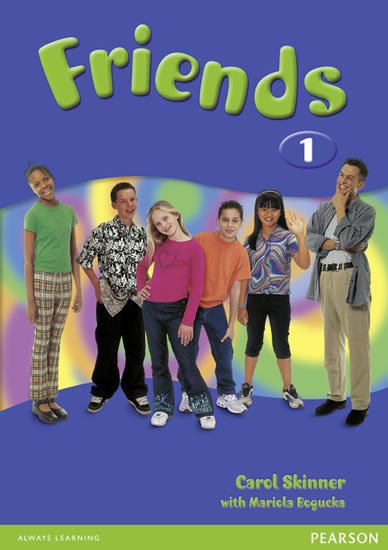 Doporučená cena: 823,- Kč
Naše cena:

741

,- Kč
(sleva 10 % - ušetříte 82 Kč)

Autor: Kilbey Liz
Druh vazby:

Knihy - paperback


Počet stran:

111


Rozměr:

211 x 297 mm


Vydáno:

2002-01-22


Stav:

Výprodej - poslední kusy


Datum odeslání: viz. obchodní podmínky

ISBN: 978-0-582-30654-7
EAN:

9780582306547


Nakladatelství:

Edu-Ksiazka Sp. S.o.o.




Sdílejte na Facebooku
* Dual entry flexibility. Friends is a flexible 4-level course with two entry points Starter for complete beginners and Level 1 for false beginners * Variety, humour, interest. Friends involves students with a variety of different contexts including humour, fiction, real-life and cross-culture. * Consistently clear. Friends builds confidence with grammar and vocabulary taught in three clears steps presentation, comprehension and practice. * Special skills sections. Culture, Reading and Skills Corners provide lots of practice in all four skills, with particular attention to reading. Skills strategy boxes give step-by-step guidance in skills development. * Emphasis on vocabulary. Vocabulary is presented and practised in lexical sets, making it easier to learn and remember * Support for everyone. Tests, projects, games and songs, plus a huge variety of support material provide for ALL your students' needs.