Leon Donna:

The Temptation of Forgiveness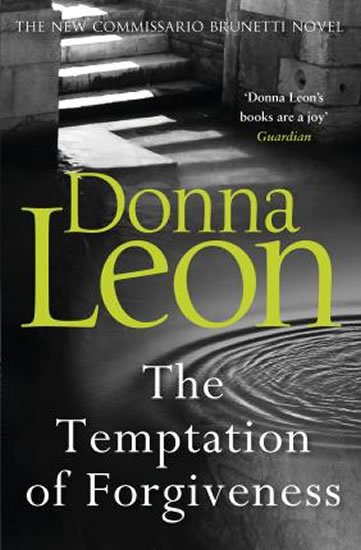 Doporučená cena: 199,- Kč
Naše cena:

179

,- Kč
(sleva 10 % - ušetříte 20 Kč)

Autor: Leon Donna
Druh vazby:

Knihy - paperback


Počet stran:

320


Rozměr:

110 x 177 mm


Vydáno:

2018-09-27


Stav:

Výprodej - poslední kusy


Datum odeslání: viz. obchodní podmínky

ISBN: 978-1-78-746110-9
EAN:

9781787461109


Nakladatelství:

Bohemian Ventures, spol. s r.o.




Sdílejte na Facebooku
A suspicious accident draws Brunetti into Venice's underworld - with unintended, disturbing consequences... When important information is leaked from inside the Venetian Questura, Commissario Guido Brunetti is entrusted with the task of uncovering which of his colleagues is responsible. But before Brunetti can begin his investigation, he is surprised by the appearance in his office of a friend of his wife's, who is fearful that her son is using drugs. A few weeks later, Tullio Gasparini, the woman's husband, is found unconscious with a serious head injury at the foot of a bridge, and Brunetti is drawn to pursue a possible connection to the boy's behaviour. But the truth is not straightforward. Following various contradictory leads, Brunetti navigates his way through a world of mysterious informants, underground deals and secret longstanding scam networks, all the while growing ever more impressed by the intuition of his fellow Commissario, Claudia Griffoni, and by the endless resourcefulness of Signorina Elettra, Vice-Questore Patta's secretary and gate-keeper. With Gasparini's condition showing no signs of improvement, and his investigations leading nowhere, Brunetti is steadied by the embrace of his own family and by his passion for the classics. He turns to Sophocles's Antigone in an attempt to understand the true purpose of justice, and, in its light, he is forced to consider the terrible consequences to which the actions of a tender heart can lead.





Zatím nikdo nehodnotil.
Nabízené knihy od stejného autora(autorky):
Leon Donna: The Waters of Eternal Youth
Leon Donna: The Waters of Eternal Youth
Leon Donna: The Waters of Eternal Youth
Leon Donna: Trace Elements
Leon Donna: Unto Us a Son Is Given : Shortlisted for the Gold Dagger