McNab Andy:

For Valour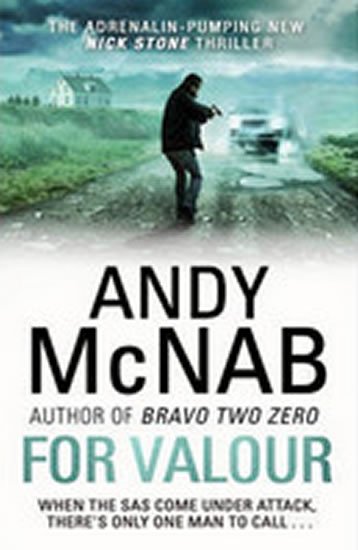 Doporučená cena: 399,- Kč
Naše cena:

359

,- Kč
(sleva 10 % - ušetříte 40 Kč)

Autor: McNab Andy
Druh vazby:

Knihy - paperback


Počet stran:

430


Rozměr:

152 x 233 mm


Vydáno:

2014-10-23


Stav:

Výprodej - poslední kusy


Datum odeslání: viz. obchodní podmínky

ISBN: 978-0-593-07370-4
EAN:

9780593073704


Nakladatelství:

Bohemian Ventures, spol. s r.o.




Sdílejte na Facebooku
When a young trooper is shot in the head at the Regiment's renowned Killing House, Nick Stone is perfectly qualified to investigate the mysterious circumstances more deeply. He has just returned from Moscow - still trying to come to terms with the fact that his girlfriend and baby son are safer there without him - so combines an unrivalled understanding of the Special Forces landscape with a detachment that should allow him to remain in cover. But less than forty-eight hours later, a second death catapults him back into the firing line - into the telescopic sights of an unknown assassin bent on protecting a secret that could strike at the heart of the establishment that Stone has, in his maverick fashion, spent most of his life fighting to protect. And now the clock is ticking, Stone hurtles from the solitude of a remote Welsh confessional to Glencoe - whose shadows still whisper of murder and betrayal - and on to Southern Spain, in an increasingly desperate quest to uncover the truth about a chain of events that began in the darkness of an Afghan hillside, and left a young man haunted by the never-ending screams of a friend the Taliban skinned alive.Nick Stone's most heart-stopping adventure yet will force the reader to recognise the thinness of the line that separates sacrifice from suicide, to share the nightmares that walk hand in hand with heroism - and to count the real cost of actions taken in the name of loyalty.