Mezrich Ben:

The 37th Parallel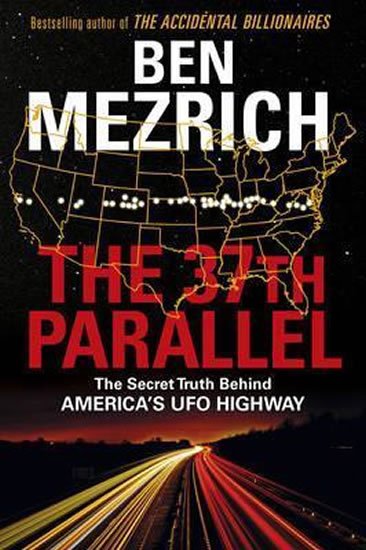 Doporučená cena: 399,- Kč
Naše cena:

359

,- Kč
(sleva 10 % - ušetříte 40 Kč)

Autor: Mezrich Ben
Druh vazby:

Knihy - paperback


Počet stran:

272


Rozměr:

153 x 234 mm


Vydáno:

2016-09-08


Stav:

Výprodej - poslední kusy


Datum odeslání: viz. obchodní podmínky


EAN:

9781785150869


Nakladatelství:

Bohemian Ventures, spol. s r.o.




Sdílejte na Facebooku
Like Agent Mulder of The X-Files, computer programmer and sheriff's deputy Zukowski is obsessed with tracking down UFO reports in Colorado. He would bring his family with him on weekend trips to look for evidence of aliens. But this innocent hobby takes on a sinister urgency when Zukowski learns of mutilated livestock, and sees the bodies of dead horses and cattle whose exsanguination is inexplicable by any known human or animal means. Along an expanse of land stretching across the southern borders of Utah, Colorado and Kansas, Zukowski discovers multiple bizarre incidences of mutilations, and suddenly realises that they cluster around the 37th Parallel - the 'UFO Highway'. So begins an extraordinary and fascinating journey from El Paso and Rush, Colorado, to the mysterious Bigelow Aerospace company and Mutual UFO Network headquarters; from Roswell and Area 51 to the Pentagon and beyond; to underground secret military caverns and Indian sacred sites; beneath strange, unexplained lights in the sky and into corporations that obstruct and try to take over investigations.Inspiring and terrifying, this true story will keep you up at night, staring at the sky, wondering if we really are alone, and what could happen next...





Zatím nikdo nehodnotil.