Murakami Haruki:

Kafka On The Shore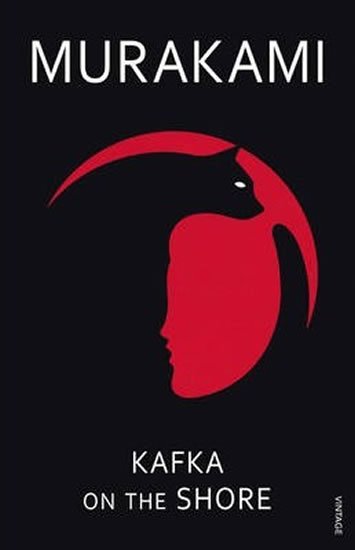 Doporučená cena: 259,- Kč
Naše cena:

233

,- Kč
(sleva 10 % - ušetříte 26 Kč)

Autor: Murakami Haruki
Druh vazby:

Knihy - paperback


Počet stran:

618


Rozměr:

112 x 177 mm


Vydáno:

2005-10-06


Stav:

Skladem v externím skladu


Datum odeslání:

Do týdne



ISBN: 978-0-099-49409-6
EAN:

9780099494096


Nakladatelství:

Bohemian Ventures, spol. s r.o.




Sdílejte na Facebooku
Kafka on the Shore follows the fortunes of two remarkable characters. Kafka Tamura runs away from home at fifteen, under the shadow of his father's dark prophesy. The aging Nakata, tracker of lost cats, who never recovered from a bizarre childhood affliction, finds his pleasantly simplified life suddenly turned upside down. Their parallel odysseys are enriched throughout by vivid accomplices and mesmerising dramas. Cats converse with people; fish tumble from the sky; a ghostlike pimp deploys a Hegel-spouting girl of the night; a forest harbours soldiers apparently un-aged since WWII. There is a savage killing, but the identity of both victim and killer is a riddle. Murakami's new novel is at once a classic tale of quest, but it is also a bold exploration of mythic and contemporary taboos, of patricide, of mother-love, of sister-love. Above all it is an entertainment of a very high order.





Zatím nikdo nehodnotil.
Nabízené knihy od stejného autora(autorky):
Murakami Haruki: Absolutely on Music : Ozawa
Murakami Haruki: After The quake
Murakami Haruki: Bezbarvý Cukuru Tazaki a jeho léta putování - CDmp3 (Čte Martin Myšička)
Murakami Haruki: Colorless Tsukuru Tazaki and His Years of Pilgrimage
Murakami Haruki: First Person Singular
Murakami Haruki: Hard-boiled Wonderland and the End of the World
Murakami Haruki: Killing Commendatore
Murakami Haruki: Men Without Women : Stories
Murakami Haruki: Norské dřevo
Murakami Haruki: Norwegian Wood
Murakami Haruki: První osoba jednotného čísla
Murakami Haruki: South of the Border, West of the Sun
Murakami Haruki: Tancuj, tancuj, tancuj
Murakami Haruki: Tancuj, tancuj, tancuj - audioknihovna
Murakami Haruki: Underground