Nicholls David:

Sweet Sorrow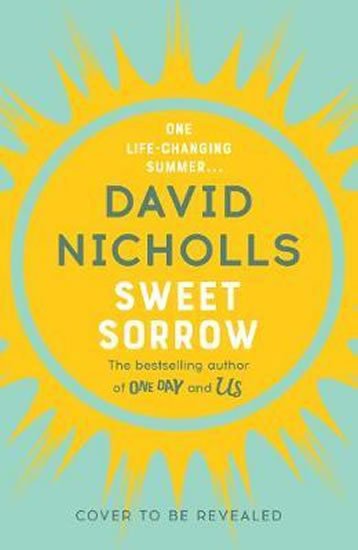 Doporučená cena: 399,- Kč
Naše cena:

359

,- Kč
(sleva 10 % - ušetříte 40 Kč)

Autor: Nicholls David
Druh vazby:

Knihy - paperback


Počet stran:

406


Rozměr:

154 x 234 mm


Vydáno:

2019-07-01


Stav:

Skladem v externím skladu


Datum odeslání:

Do týdne



ISBN: 978-1-444-71541-5
EAN:

9781444715415


Nakladatelství:

Bohemian Ventures, spol. s r.o.




Sdílejte na Facebooku
One life-changing summer Sixteen-year-old Charlie meets Fran... 8 million copies since STARTER FOR TEN first introduced us to his incomparable talent for making us laugh, cry and wince with recognition in the space of a single sentence; ten years after ONE DAY became the iconic love story for a generation; five years since the journey of US took him to the Man Booker Prize long-list; DAVID NICHOLLS has written a major new novel, SWEET SORROW: a hymn to the tragicomedy of ordinary lives, a celebration of the reviving power of friendship and that brief, blinding explosion of first love that perhaps can only be looked at directly once it has burned out. 'Nicholls writes with such tender precision about love' The Times 'There is a sharp empathetic intelligence to his writing that makes his characters real . . . the clear writing often dazzles with truth . . . sad funny, soulful' Observer 'A sublime talent for illuminating the murky causeway that most of us have to navigate between darkness and light' Donal Ryan 'Nicholls' ability to create and then subvert the traditional plot for comedy is the secret of his success. It makes us confront the gap between what we expect from storytelling and what happens in real life'





Zatím nikdo nehodnotil.
Nabízené knihy od stejného autora(autorky):
Nicholls David: The Understudy