Phillipsová Gin:

Fierce Kingdom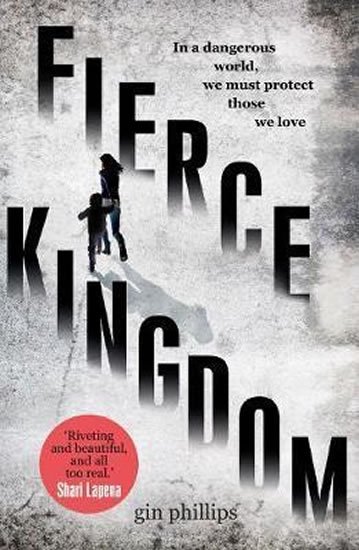 Doporučená cena: 359,- Kč
Naše cena:

323

,- Kč
(sleva 10 % - ušetříte 36 Kč)

Autor: Phillipsová Gin
Druh vazby:

Knihy - paperback


Počet stran:

276


Rozměr:

153 x 234 mm


Vydáno:

2017-06-15


Stav:

Výprodej - poslední kusy


Datum odeslání: viz. obchodní podmínky

ISBN: 978-0-8575-2501-7
EAN:

9780857525017


Nakladatelství:

Bohemian Ventures, spol. s r.o.




Sdílejte na Facebooku
OBSERVER THRILLER OF THE MONTH`A page-turning, adrenaline-soaked read . . . an eloquent and meditative insight into motherhood and what it means, its many small trials and wonders.' Alison Flood, Observer`I devoured it in one breathless sitting. Outstanding.' Clare Mackintosh, author of I Let You Go and I See You`It tore at every maternal fibre in my body. I couldn't put it down.' Fiona Barton, author of The Widow************Lincoln is a good boy. At the age of four, he is curious, clever and well behaved. He does as his mum says and knows what the rules are.'The rules are different today. The rules are that we hide and do not let the man with the gun find us.'When an ordinary day at the zoo turns into a nightmare, Joan finds herself trapped with her beloved son. She must summon all her strength, find unexpected courage and protect Lincoln at all costs - even if it means crossing the line between right and wrong; between humanity and animal instinct.It's a line none of us would ever normally dream of crossing.But sometimes the rules are different.************`Fierce Kingdom is a bold exploration of the ferocity of a mother's love - riveting and beautiful, and all too real. You'll find yourself asking, what would I do? It's brilliant.' Shari Lapena, author of The Couple Next Door`Unbearably tense and yet beautifully written, Fierce Kingdom demands to be read in one sitting. After finishing, I pulled my loved ones a little closer.' Paula Daly, author of The Mistake I Made'I was absolutely captivated by this book. So, so tense, but wonderfully written. The perfect book.' Gillian McAllister, author of Everything But The Truth





Zatím nikdo nehodnotil.
Nabízené knihy od stejného autora(autorky):
Phillipsová Gin: Tři hodiny v ZOO