Rogers John:

Market Leader Elementary Business English with the Financial Times Practice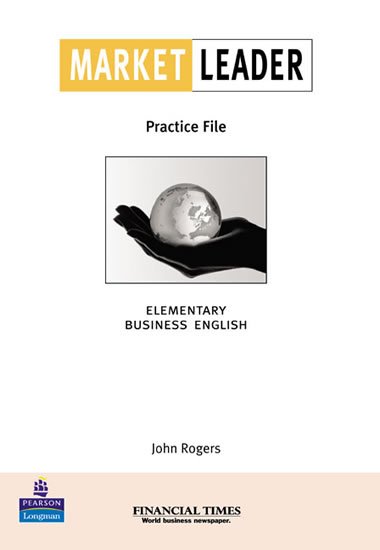 Doporučená cena: 456,- Kč
Naše cena:

410

,- Kč
(sleva 10 % - ušetříte 46 Kč)

Autor: Rogers John
Druh vazby:

Knihy - paperback


Počet stran:

96


Rozměr:

210 x 297 mm


Vydáno:

2004-01-01


Stav:

Skladem v externím skladu


Datum odeslání:

Do týdne



ISBN: 978-0-582-77330-1
EAN:

9780582773301


Nakladatelství:

Edu-Ksiazka Sp. S.o.o.




Sdílejte na Facebooku
This series uses authoritative authentic sources to explore topical business issues and builds the professional standard of language needed to communicate in the modern world of business. The Practice File includes vocabulary exercises, language review, and writing tasks.





Zatím nikdo nehodnotil.
Nabízené knihy od stejného autora(autorky):
Rogers John: Lifestyle Upper Intermediate Class CDs
Rogers John: Market Leader 3rd Edition Advanced Practice File w/ CD Pack
Rogers John: Market Leader 3rd Edition Elementary Practice File w/ CD Pack
Rogers John: Market Leader 3rd Edition Intermediate Practice File w/ CD Pack
Rogers John: Market Leader 3rd Edition Pre-Intermediate Practice File w/ CD Pack
Rogers John: Market Leader 3rd Edition Upper Intermediate Practice File w/ CD Pack
Rogers John: Market Leader Advanced PRACTICE FILE CD
Rogers John: Market Leader Elementary Practice File CD : Business English
Rogers John: Market Leader Intermediate Practice File w/ CD Pack
Rogers John: Market Leader New Edition Advanced Practice File w/ CD Pack
Rogers John: Market Leader New Edition Elementary Practice File CD
Rogers John: Market Leader New Edition Intermediate Practice File CD
Rogers John: Market Leader New Edition Intermediate Practice File w/ CD Pack
Rogers John: Market Leader New Edition Pre-Intermediate Practice File CD
Rogers John: Market Leader New Edition Pre-Intermediate Practice File w/ CD Pack
Rogers John: Market Leader New Edition Upper Intermediate Practice File
Rogers John: Market Leader New Edition Upper Intermediate Practice File w/ CD Pack
Rogers John: Market Leader Pre-Intermediate Coursebook w/ Multi-Rom Pack