Rogers John:

Market Leader Pre-Intermediate Coursebook w/ Multi-Rom Pack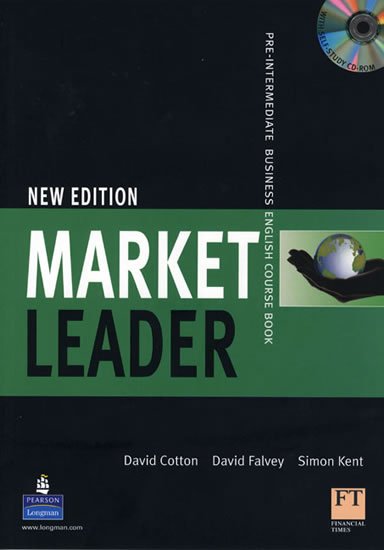 Doporučená cena: 1122,- Kč
Naše cena:

1010

,- Kč
(sleva 10 % - ušetříte 112 Kč)

Autor: Rogers John
Druh vazby:

Knihy - paperback


Počet stran:

160


Rozměr:

211 x 297 mm


Vydáno:

2008-03-06


Stav:

Výprodej - poslední kusy


Datum odeslání: viz. obchodní podmínky


EAN:

9781405881388


Nakladatelství:

Edu-Ksiazka Sp. S.o.o.




Sdílejte na Facebooku
Market Leader is the major business English course for tomorrow's business leaders. Incorporating material from the Financial Times(c), it bring business right into the classroom. All the Course Books have self-study CD-ROMS which include video material and interactive case studies. Challenge your students with 'Case Studies' that range from planning a project to choosing the best supplier * Practise the skills needed to carry out real business tasks such as taking part in meetings * Listening texts are based on interviews with real business people * New Self-Study Multi-ROMs include a wide range of activities including interactive case studies and video





Zatím nikdo nehodnotil.
Nabízené knihy od stejného autora(autorky):
Rogers John: Lifestyle Upper Intermediate Class CDs
Rogers John: Market Leader 3rd Edition Advanced Practice File w/ CD Pack
Rogers John: Market Leader 3rd Edition Elementary Practice File w/ CD Pack
Rogers John: Market Leader 3rd Edition Intermediate Practice File w/ CD Pack
Rogers John: Market Leader 3rd Edition Pre-Intermediate Practice File w/ CD Pack
Rogers John: Market Leader 3rd Edition Upper Intermediate Practice File w/ CD Pack
Rogers John: Market Leader Advanced PRACTICE FILE CD
Rogers John: Market Leader Elementary Business English with the Financial Times Practice
Rogers John: Market Leader Elementary Practice File CD : Business English
Rogers John: Market Leader Intermediate Practice File w/ CD Pack
Rogers John: Market Leader New Edition Advanced Practice File w/ CD Pack
Rogers John: Market Leader New Edition Elementary Practice File CD
Rogers John: Market Leader New Edition Intermediate Practice File CD
Rogers John: Market Leader New Edition Intermediate Practice File w/ CD Pack
Rogers John: Market Leader New Edition Pre-Intermediate Practice File CD
Rogers John: Market Leader New Edition Pre-Intermediate Practice File w/ CD Pack
Rogers John: Market Leader New Edition Upper Intermediate Practice File
Rogers John: Market Leader New Edition Upper Intermediate Practice File w/ CD Pack