Shipton Paul:

PER | Level 2: The Beatles Bk/MP3 Pack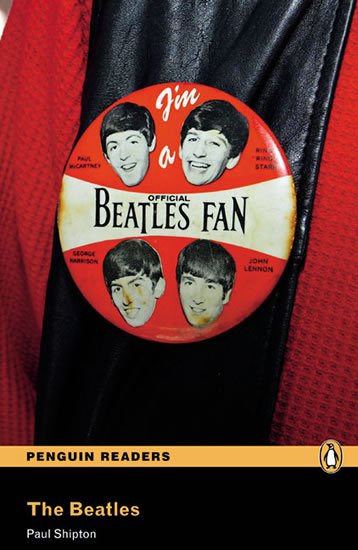 Doporučená cena: 231,- Kč
Naše cena:

208

,- Kč
(sleva 10 % - ušetříte 23 Kč)

Autor: Shipton Paul
Druh vazby:

Knihy - paperback


Počet stran:

46


Rozměr:

143 x 201 mm


Vydáno:

2012-05-24


Stav:

Výprodej - poslední kusy


Datum odeslání: viz. obchodní podmínky

ISBN: 978-1-4479-2535-4
EAN:

9781447925354


Nakladatelství:

Edu-Ksiazka Sp. S.o.o.




Sdílejte na Facebooku
The year was 1963, and Beatlemania was only just beginning. Soon the Beatles had fans all around the world. For the rest of the 1960s their music led the way and they changed modern music forever. This book tells the story of the greatest band in the world from the early days in Liverpool to the Beatles' music in the world today. Penguin Readers are written by specialist ELT authors. The language, vocabulary, style and content of every book is carefully graded to make sure it suits the learner's own language ability. Every Penguin Reader has a range of activities in the book and accompanying Factsheet to help increase comprehension and develop reading, writing, listening and speaking skills.





Zatím nikdo nehodnotil.
Nabízené knihy od stejného autora(autorky):
Shipton Paul: Level 1: Pelé+CD (Secondary ELT Readers)
Shipton Paul: Level 3: Charles Dickens Book and CD-ROM Pack
Shipton Paul: Level 3: Sherlock: The Hounds of Baskerville+CD (Secondary ELT Readers)
Shipton Paul: PEAR | Easystart: Good Day, Bad Day Bk/Multi-ROM with MP3 Pack
Shipton Paul: PEAR | Level 3: The Olympics Bk/Multi-ROM with MP3 Pack
Shipton Paul: PEAR | Level 3: Titanic Bk/Multi-ROM with MP3 Pack
Shipton Paul: PEKR | Level 3: Disney Pixar Toy Story 2
Shipton Paul: PEKR | Level 4: Disney Pixar Toy Story 3
Shipton Paul: PEKR | Level 4: Disney The Lion King
Shipton Paul: PEKR | Level 5: Disney Alice in Wonderland
Shipton Paul: PEKR | Level 6: Disney Lilo and Stitch
Shipton Paul: PEKR | Level 6: Disney Princess Mulan
Shipton Paul: PEKR | Level 6: Wallace & Gromit: A Matter of Loaf and Death
Shipton Paul: PER | Level 3: Ghost in the Guitar
Shipton Paul: PER | Level 3: Ghost in the Guitar Bk/MP3 Pack
Shipton Paul: PER | Level 3: The Beatles