Strutt Peter:

English for International Tourism New Edition Intermediate Coursebook w/ DV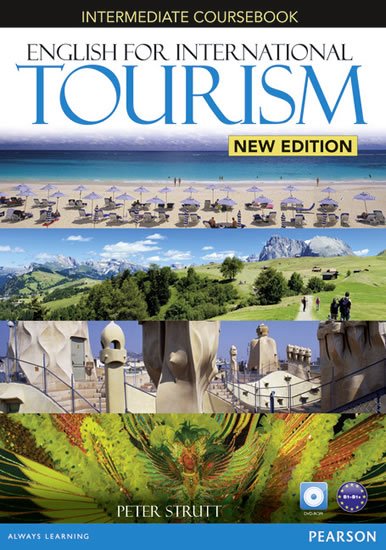 Doporučená cena: 727,- Kč
Naše cena:

654

,- Kč
(sleva 10 % - ušetříte 73 Kč)

Autor: Strutt Peter
Druh vazby:

Knihy - paperback


Počet stran:

128


Rozměr:

210 x 297 mm


Vydáno:

2013-01-11


Stav:

Skladem v externím skladu


Datum odeslání:

Do týdne



ISBN: 978-1-4479-2383-1
EAN:

9781447923831


Nakladatelství:

Edu-Ksiazka Sp. S.o.o.




Sdílejte na Facebooku
The series builds learner confidence in the professional skills needed for the tourist industry whilst developing their language awareness. Students practise these skills in realistic Case Studies that reflect topical tourism issues. The DVD-ROM accompanying the Coursebook includes travel DVDs with accompanying worksheets. English for International Tourism is recommended preparation for the LCCI English for tourism exams www.lcci.org.uk.