Wilson J. J.:

How to Teach Listening w/ Audio CD Pack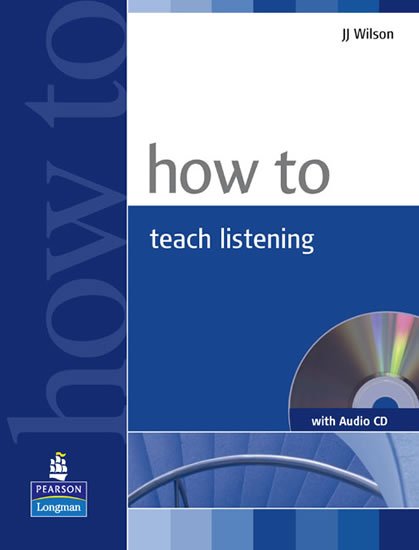 Doporučená cena: 1112,- Kč
Naše cena:

1001

,- Kč
(sleva 10 % - ušetříte 111 Kč)

Autor: Wilson J. J.
Druh vazby:

Knihy - paperback


Počet stran:

192


Rozměr:

190 x 245 mm


Vydáno:

2008-05-15


Stav:

Výprodej - poslední kusy


Datum odeslání: viz. obchodní podmínky

ISBN: 978-1-4058-5310-1
EAN:

9781405853101


Nakladatelství:

Edu-Ksiazka Sp. S.o.o.




Sdílejte na Facebooku
How to Teach Listening is a practical guide to the theory of listening in the language classroom. It includes: * key topics such as authenticity, testing, and using technology for listening * practical ideas for conducting an effective listening lesson * strategies to ensure the long term development of students' listening skills * an audio CD of stress samples, sound bites and lesson ideas





Zatím nikdo nehodnotil.
Nabízené knihy od stejného autora(autorky):
Wilson J. J.: Language to Go Upper Intermediate Students´ Book
Wilson J. J.: Language to Go Upper-Intermediate Class CD
Wilson J. J.: Speakout 2nd Edition Advanced Active Teach
Wilson J. J.: Speakout 2nd Edition Advanced Flexi 1 Coursebook
Wilson J. J.: Speakout 2nd Edition Intermediate Active Teach
Wilson J. J.: Speakout 2nd Edition Intermediate Plus Students´ Book w/ DVD-ROM/MyEnglishL
Wilson J. J.: Speakout 2nd Edition Pre-Intermediate Active Teach
Wilson J. J.: Speakout Advanced Class CD (x2)
Wilson J. J.: Speakout Advanced Students´ Book w/ DVD/Active Book Multi-Rom Pack
Wilson J. J.: Speakout Advanced Students´ Book w/ DVD/Active Book/MyEnglishLab Pack
Wilson J. J.: Speakout Intermediate Active Teach
Wilson J. J.: Speakout Intermediate Class CD (x3)
Wilson J. J.: Speakout Intermediate Students´ Book eText Access Card w/ DVD
Wilson J. J.: Speakout Intermediate Students´ Book w/ DVD/Active book/MyEnglishLab Pack
Wilson J. J.: Speakout Pre-Intermediate Active Teach
Wilson J. J.: Speakout Pre-Intermediate Flexi Coursebook 1 Pack
Wilson J. J.: Speakout Pre-Intermediate Students´ Book eText Access Card w/ DVD
Wilson J. J.: Speakout Pre-Intermediate Students´ Book w/ DVD/Active book/MyEnglishLab Pa
Wilson J. J.: Total English Advanced Workbook w/ key
Wilson J. J.: Total English Intermediate Class CDs