Cotton David:

Language Leader Advanced CourseBook w/ CD-ROM/MyEnglishLab/Access Card Pack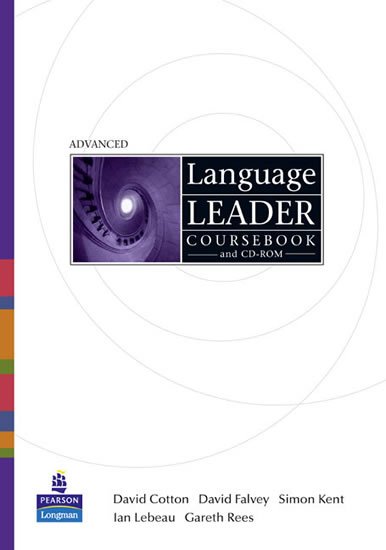 Doporučená cena: 1486,- Kč
Naše cena:

1337

,- Kč
(sleva 10 % - ušetříte 149 Kč)

Autor: Cotton David
Druh vazby:

Knihy - paperback


Počet stran:

192


Rozměr:

210 x 298 mm


Vydáno:

2014-01-01


Stav:

Výprodej - poslední kusy


Datum odeslání: viz. obchodní podmínky


EAN:

9781408234532


Nakladatelství:

Edu-Ksiazka Sp. S.o.o.




Sdílejte na Facebooku
MyLanguageLeaderLab provides an online learning environment where teachers can assign tasks for students to complete outside of class. Grades from these activities are automatically placed in the student gradebook for the teacher to view. This enables the teacher to review homework before the next class. MyLanguageLeaderLab provides: * Better mapping of student progress via the gradebook * Increased personalisation for learners enabling teachers to identify where students need extra support * A range of communication tools enabling teachers to set tasks and provide feedback outside of the classroom





Zatím nikdo nehodnotil.
Nabízené knihy od stejného autora(autorky):
Cotton David: Language Leader Advanced Coursebook w/ CD-ROM Pack
Cotton David: Language Leader Intermediate Class CDs
Cotton David: Language Leader Intermediate Coursebook w/ CD-ROM Pack
Cotton David: Language Leader Intermediate Coursebook w/ CD-ROM/LMS/Access Card Pack
Cotton David: Language Leader Upper Intermediate Class CDs
Cotton David: Language Leader Upper Intermediate Coursebook w/ CD-ROM Pack
Cotton David: Language Leader Upper Intermediate Coursebook w/ CD-ROM/LMS/Access Card Pac
Cotton David: Language Leader Upper Intermediate CourseBook w/ CD-ROM/MyEnglishLab Pack
Cotton David: Market Leader 3rd Edition Advanced Coursebook w/ DVD-ROM/ MyEnglishLab Pack
Cotton David: Market Leader 3rd Edition Elementary Active Teach
Cotton David: Market Leader 3rd Edition Elementary Coursebook Audio CD (2)
Cotton David: Market Leader 3rd Edition Elementary Coursebook w/ DVD-Rom Pack
Cotton David: Market Leader 3rd Edition Elementary Coursebook w/ DVD-ROM/ MyEnglishLab Pa
Cotton David: Market Leader 3rd edition Intermediate Coursebook Audio CD (2)
Cotton David: Market Leader 3rd Edition Intermediate Coursebook w/ DVD-Rom Pack
Cotton David: Market Leader 3rd Edition Intermediate Coursebook w/ DVD-ROM/ MyEnglishLab
Cotton David: Market Leader 3rd Edition Intermediate Flexi 1 Coursebook
Cotton David: Market Leader 3rd edition Pre-Intermediate Audio CD (2)
Cotton David: Market Leader 3rd Edition Pre-Intermediate Coursebook w/ DVD-Rom Pack
Cotton David: Market Leader 3rd Edition Pre-Intermediate Coursebook w/ DVD-ROM/ MyEnglish