Cotton David:

Language Leader Upper Intermediate CourseBook w/ CD-ROM/MyEnglishLab Pack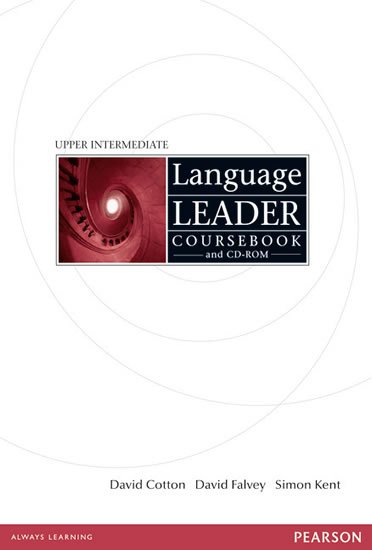 Doporučená cena: 1486,- Kč
Naše cena:

1337

,- Kč
(sleva 10 % - ušetříte 149 Kč)

Autor: Cotton David
Druh vazby:

Knihy - paperback


Počet stran:

192


Rozměr:

210 x 298 mm


Vydáno:

2011-11-14


Stav:

Výprodej - poslední kusy


Datum odeslání: viz. obchodní podmínky


EAN:

9781408298534


Nakladatelství:

Edu-Ksiazka Sp. S.o.o.




Sdílejte na Facebooku
The Language Leader Upper Intermediate Coursebook has 12 units covering factual topics from architecture to literature. After every 3 units there is a review spread which practices the language that has been taught. The CD-ROM contains listening activities, grammar and vocabulary exercises, dictionary work and a writing section. It contains: * Motivating and informative texts which improve reading and listening skills * Scenario lessons that focus on key language and work towards a final communicative task. * Systematic grammar and vocabulary practice with extensive recycling and frequent review units * A strong focus on study skills encouraging independent learning * A stimulating and comprehensive writing syllabus MyLanguageLeaderLab is a powerful online teaching and learning tool. It gives teachers and students unlimited access to course materials that are automatically marked to give instant feedback - anytime, anywhere. For teachers: * An unparalleled combination of tools and resources to take online learning and support to new levels. * A wealth of interactive activities which can be assigned as online homework and save teachers time. * Easy assignment of activities according to your students' individual learning needs helps you to improve results. For students: * Even more practice to help improve results and become more confident in communicating in English. * Rich, interactive activities give immediate feedback and extend learning outside of the classroom. * Personal gradebooks allow students to monitor their own progress and communicate tools help students work through any queries before the next class.





Zatím nikdo nehodnotil.
Nabízené knihy od stejného autora(autorky):
Cotton David: Language Leader Advanced Coursebook w/ CD-ROM Pack
Cotton David: Language Leader Advanced CourseBook w/ CD-ROM/MyEnglishLab/Access Card Pack
Cotton David: Language Leader Intermediate Class CDs
Cotton David: Language Leader Intermediate Coursebook w/ CD-ROM Pack
Cotton David: Language Leader Intermediate Coursebook w/ CD-ROM/LMS/Access Card Pack
Cotton David: Language Leader Upper Intermediate Class CDs
Cotton David: Language Leader Upper Intermediate Coursebook w/ CD-ROM Pack
Cotton David: Language Leader Upper Intermediate Coursebook w/ CD-ROM/LMS/Access Card Pac
Cotton David: Market Leader 3rd Edition Advanced Coursebook w/ DVD-ROM/ MyEnglishLab Pack
Cotton David: Market Leader 3rd Edition Elementary Active Teach
Cotton David: Market Leader 3rd Edition Elementary Coursebook Audio CD (2)
Cotton David: Market Leader 3rd Edition Elementary Coursebook w/ DVD-Rom Pack
Cotton David: Market Leader 3rd Edition Elementary Coursebook w/ DVD-ROM/ MyEnglishLab Pa
Cotton David: Market Leader 3rd edition Intermediate Coursebook Audio CD (2)
Cotton David: Market Leader 3rd Edition Intermediate Coursebook w/ DVD-Rom Pack
Cotton David: Market Leader 3rd Edition Intermediate Coursebook w/ DVD-ROM/ MyEnglishLab
Cotton David: Market Leader 3rd Edition Intermediate Flexi 1 Coursebook
Cotton David: Market Leader 3rd edition Pre-Intermediate Audio CD (2)
Cotton David: Market Leader 3rd Edition Pre-Intermediate Coursebook w/ DVD-Rom Pack
Cotton David: Market Leader 3rd Edition Pre-Intermediate Coursebook w/ DVD-ROM/ MyEnglish