Harris Michael:

Challenges 2 Students´ Book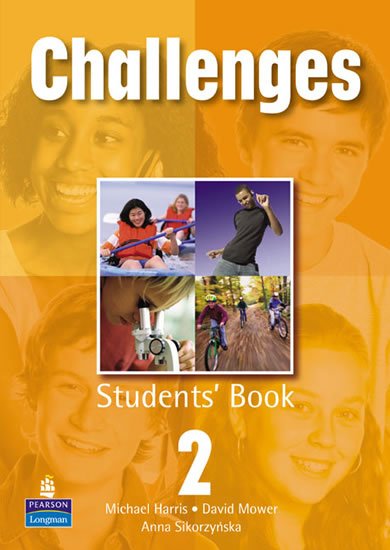 Doporučená cena: 451,- Kč
Naše cena:

406

,- Kč
(sleva 10 % - ušetříte 45 Kč)

Autor: Harris Michael
Druh vazby:

Knihy - paperback


Počet stran:

128


Rozměr:

210 x 297 mm


Vydáno:

2007-02-27


Stav:

Skladem v externím skladu


Datum odeslání:

Do týdne



ISBN: 978-0-582-84676-0
EAN:

9780582846760


Nakladatelství:

Edu-Ksiazka Sp. S.o.o.




Sdílejte na Facebooku
Challenges provides * Coursebooks that can be completed in one year, giving students a clear sense of progress * Informative and engaging topics that involve teenagers in their learning * Unique features on word building and sentence patterns * Characters that promote positive values and use real spoken language. * Activities for building learner strategies for independent learning * Magazine at the back of the Students Book to support mixed ability classes * Strong grammar and skills sections give students confidence in using the language * A picture dictionary in Levels 1 and 2 that is easy and fun to use * A unique teacher's package gives total support and maximum flexibility





Zatím nikdo nehodnotil.
Nabízené knihy od stejného autora(autorky):
Harris Michael: Challenges 1 Class CD 1-3
Harris Michael: Challenges 1 Students´ Book
Harris Michael: Challenges 3 Students´ Book
Harris Michael: Challenges 4 Students´ Book
Harris Michael: Challenges Class CD 2 1-3
Harris Michael: Challenges Class CD 3 1-4
Harris Michael: Challenges Class CD 4 1-4
Harris Michael: Choices Elementary Active Teach
Harris Michael: Choices Elementary Class CDs 1-6
Harris Michael: Choices Elementary Students´ Book
Harris Michael: Choices Elementary Students´ Book w/ MyEnglishLab PIN Code Pack
Harris Michael: Choices Intermediate Active Teach
Harris Michael: Choices Intermediate Class CDs 1-6
Harris Michael: Choices Intermediate Students´ Book
Harris Michael: Choices Intermediate Student´s Book w/ MyEnglishLab PIN Code Pack
Harris Michael: Choices Pre-Intermediate Active Teach
Harris Michael: Choices Pre-Intermediate Class CDs 1-6
Harris Michael: Choices Pre-Intermediate Students´ Book
Harris Michael: Choices Pre-Intermediate Students´ Book w/ MyEnglishLab PIN Code Pack
Harris Michael: Choices Upper Intermediate Class CDs 1-6