Harris Michael:

New Opportunities Upper Intermediate Language Powerbook Pack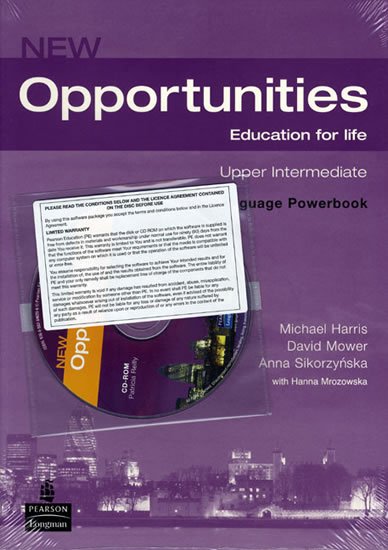 Doporučená cena: 311,- Kč
Naše cena:

280

,- Kč
(sleva 10 % - ušetříte 31 Kč)

Autor: Harris Michael
Druh vazby:

Knihy - paperback


Počet stran:

144


Rozměr:

210 x 297 mm


Vydáno:

2007-02-01


Stav:

Skladem v externím skladu


Datum odeslání:

Do týdne




EAN:

9781405837996


Nakladatelství:

Edu-Ksiazka Sp. S.o.o.




Sdílejte na Facebooku
New Reading and Listening Texts motivate students to speak and think in English. New exam zones in the Powerbook build students' exam skills and confidence. New comprehensive testing programme provides total evaluation for students. Grammar and skills development give students a solid base for learning. Training in independent study skills ensures good learning habits. Cross curricular and cross cultural topics motivate students and engage their interest in the wider world.