Revensonová Jody:

Harry Potter and the Cursed Child: The Journey : Behind the Scenes of the A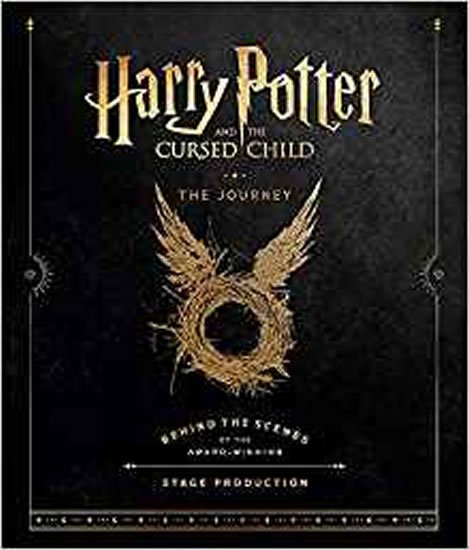 Doporučená cena: 799,- Kč
Naše cena:

719

,- Kč
(sleva 10 % - ušetříte 80 Kč)

Druh vazby:

Knihy - vázané


Počet stran:

224


Rozměr:

241 x 278 mm


Vydáno:

2019-10-31


Stav:

Výprodej - poslední kusy


Datum odeslání:

viz. obchodní podmínky



ISBN: 978-0-7515-7610-8
EAN:

9780751576108


Nakladatelství:

Bohemian Ventures, spol. s r.o.




Sdílejte na Facebooku
Harry Potter and the Cursed Child is one of the most celebrated stage productions of the past decade. Opening in London's West End in 2016, on Broadway in 2018 and in Melbourne in 2019 - and with more productions worldwide still to come (including San Francisco later this year) - the play has smashed records, collected countless rave reviews and awards, and captivated audiences night after night. Now readers are invited behind the scenes to experience the show's journey to the stage - from the earliest phases of development with producers Sonia Friedman and Colin Callender, to the crafting of the eighth Harry Potter story with J.K. Rowling, director John Tiffany and playwright Jack Thorne, and to the gathering of an extraordinary team of artists and actors together to bring this new part of Harry's story to life. With stunning photography, insightful interviews and never-before-seen sketches, notes, candid backstage photos and more, this full-colour deluxe edition offers readers unparalleled access to this unique production, and is a beautiful gift for Harry Potter fans and theatre-lovers alike.