Williams Damian:

Cutting Edge New Edition Advanced Workbook w/ key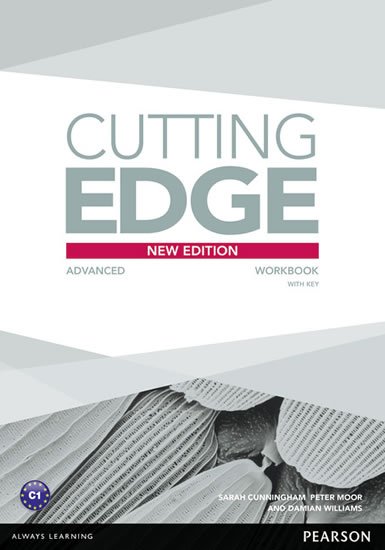 Doporučená cena: 321,- Kč
Naše cena:

289

,- Kč
(sleva 10 % - ušetříte 32 Kč)

Autor: Williams Damian
Druh vazby:

Knihy - paperback


Počet stran:

72


Rozměr:

210 x 297 mm


Vydáno:

2014-05-15


Stav:

Skladem v externím skladu


Datum odeslání:

Do týdne



ISBN: 978-1-4479-0629-2
EAN:

9781447906292


Nakladatelství:

Edu-Ksiazka Sp. S.o.o.




Sdílejte na Facebooku
The Workbook contains a wide variety of practice exercises that review all the language areas studied in the Students' Book: Grammar, vocabulary and pronunciation exercises help to consolidate new language. Functional and writing exercises build on the Language Live lessons. Listen and read sections extend learners' skills.





Zatím nikdo nehodnotil.
Nabízené knihy od stejného autora(autorky):
Williams Damian: Cutting Edge 3rd Edition Intermediate Teacher´s Book w/ Teacher´s Resource
Williams Damian: Cutting Edge 3rd Edition Intermediate Workbook no key
Williams Damian: Cutting Edge 3rd Edition Intermediate Workbook w/ key
Williams Damian: Cutting Edge 3rd Edition Upper Intermediate Teacher´s Book w/ Teacher´s Res
Williams Damian: Cutting Edge 3rd Edition Upper Intermediate Workbook w/ key
Williams Damian: Cutting Edge New Edition Advanced Teacher´s Book w/ Teacher´s Resource Disk
Williams Damian: Cutting Edge New Edition Advanced Workbook no key
Williams Damian: Roadmap B2+ Teacher's Book with Digital Resources & Assessment Package
Williams Damian: Speakout 2nd Edition Advanced Teacher´s Guide w/ Resource & Assessment Disc
Williams Damian: Speakout 2nd Edition Intermediate Teacher´s Guide w/ Resource & Assessment
Williams Damian: Speakout 2nd Edition Pre-Intermediate Workbook no key
Williams Damian: Speakout 2nd Edition Pre-Intermediate Workbook w/ key
Williams Damian: Speakout Advanced Teacher´s Book
Williams Damian: Speakout Intermediate Teacher´s Book
Williams Damian: Wider World 4 Workbook w/ Extra Online Homework Pack