Cotton David:

Market Leader Pre-Intermediate Practice File Book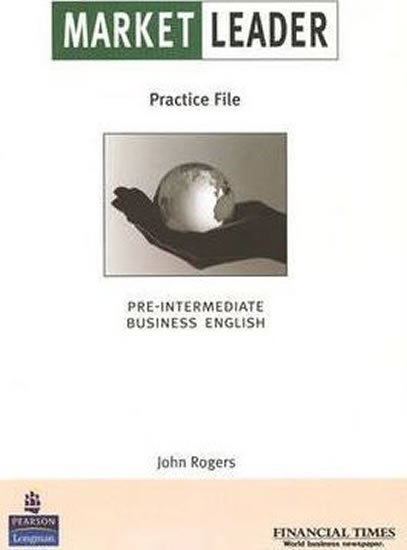 Doporučená cena: 456,- Kč
Naše cena:

410

,- Kč
(sleva 10 % - ušetříte 46 Kč)

Autor: Cotton David
Druh vazby:

Knihy - paperback


Počet stran:

96


Rozměr:

208 x 294 mm


Stav:

Výprodej - poslední kusy


Datum odeslání: viz. obchodní podmínky


EAN:

9780582507234


Nakladatelství:

Edu-Ksiazka Sp. S.o.o.




Sdílejte na Facebooku
This gives extra practice in the areas of grammar and vocabulary, together with a complete syllabus in business writing * Students work with text models and useful language, then do a writing task to consolidate the learning * Provides regular self-study pronunciation work with audio CDs or cassettes and exercises





Zatím nikdo nehodnotil.
Nabízené knihy od stejného autora(autorky):
Cotton David: Language Leader Advanced Coursebook w/ CD-ROM Pack
Cotton David: Language Leader Advanced CourseBook w/ CD-ROM/MyEnglishLab/Access Card Pack
Cotton David: Language Leader Intermediate Class CDs
Cotton David: Language Leader Intermediate Coursebook w/ CD-ROM Pack
Cotton David: Language Leader Intermediate Coursebook w/ CD-ROM/LMS/Access Card Pack
Cotton David: Language Leader Upper Intermediate Class CDs
Cotton David: Language Leader Upper Intermediate Coursebook w/ CD-ROM Pack
Cotton David: Language Leader Upper Intermediate Coursebook w/ CD-ROM/LMS/Access Card Pac
Cotton David: Language Leader Upper Intermediate CourseBook w/ CD-ROM/MyEnglishLab Pack
Cotton David: Market Leader 3rd Edition Advanced Coursebook w/ DVD-ROM/ MyEnglishLab Pack
Cotton David: Market Leader 3rd Edition Elementary Active Teach
Cotton David: Market Leader 3rd Edition Elementary Coursebook Audio CD (2)
Cotton David: Market Leader 3rd Edition Elementary Coursebook w/ DVD-Rom Pack
Cotton David: Market Leader 3rd Edition Elementary Coursebook w/ DVD-ROM/ MyEnglishLab Pa
Cotton David: Market Leader 3rd edition Intermediate Coursebook Audio CD (2)
Cotton David: Market Leader 3rd Edition Intermediate Coursebook w/ DVD-Rom Pack
Cotton David: Market Leader 3rd Edition Intermediate Coursebook w/ DVD-ROM/ MyEnglishLab
Cotton David: Market Leader 3rd Edition Intermediate Flexi 1 Coursebook
Cotton David: Market Leader 3rd edition Pre-Intermediate Audio CD (2)
Cotton David: Market Leader 3rd Edition Pre-Intermediate Coursebook w/ DVD-ROM/ MyEnglish