Cunningham Sarah:

Cutting Edge 3rd Edition Advanced Class CD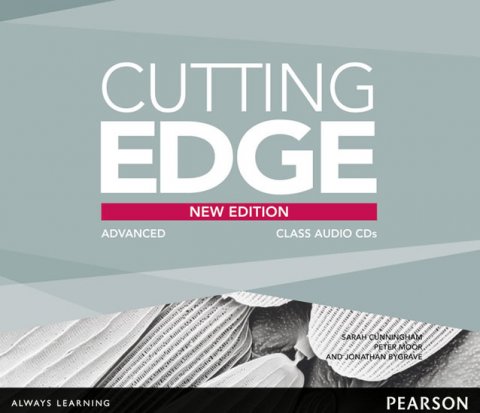 Doporučená cena: 846,- Kč
Naše cena:

761

,- Kč
(sleva 10 % - ušetříte 85 Kč)

Autor: Cunningham Sarah
Druh vazby:

CD


Počet stran:

3


Rozměr:

124 x 142 mm


Vydáno:

2014-03-27


Stav:

Výprodej - poslední kusy


Datum odeslání: viz. obchodní podmínky

ISBN: 978-1-4479-7252-5
EAN:

9781447972525


Nakladatelství:

Edu-Ksiazka Sp. S.o.o.




Sdílejte na Facebooku
Cutting Edge ...just got sharper. Teachers around the world trust Cutting Edge to deliver a comprehensive, practical language syllabus and an impressive range of teaching resources. From beginners to advanced level, students learn to communicate effectively, accurately and confidently through solid grammar work, focus on high-frequency vocabulary and regular well-structured speaking tasks.





Zatím nikdo nehodnotil.
Nabízené knihy od stejného autora(autorky):
Cunningham Sarah: Cutting Edge 3rd Edition Advanced Students´ Book w/ DVD & MyEnglishLab Pack
Cunningham Sarah: Cutting Edge 3rd Edition Advanced Students´ Book w/ DVD Pack
Cunningham Sarah: Cutting Edge 3rd Edition Elementary Class CD
Cunningham Sarah: Cutting Edge 3rd Edition Intermediate Active Teach
Cunningham Sarah: Cutting Edge 3rd Edition Intermediate Class CD
Cunningham Sarah: Cutting Edge 3rd Edition Intermediate Students´ Book w/ DVD & MyEnglishLab
Cunningham Sarah: Cutting Edge 3rd Edition Intermediate Students´ Book w/ DVD Pack
Cunningham Sarah: Cutting Edge 3rd Edition Pre-Intermediate Active Teach
Cunningham Sarah: Cutting Edge 3rd Edition Pre-Intermediate Class CD
Cunningham Sarah: Cutting Edge 3rd Edition Starter Class CD
Cunningham Sarah: Cutting Edge 3rd Edition Starter Students´ Book w/ DVD Pack
Cunningham Sarah: Cutting Edge 3rd Edition Upper Intermediate Class CD
Cunningham Sarah: Cutting Edge 3rd Edition Upper Intermediate Workbook no key
Cunningham Sarah: Cutting Edge Advanced Students´ Book
Cunningham Sarah: Cutting Edge Advanced Students´ Book w/ CD-ROM Pack
Cunningham Sarah: Cutting Edge Advanced Workbook no key
Cunningham Sarah: Cutting Edge Elementary Workbook with key (New)
Cunningham Sarah: Cutting Edge New Edition Advanced Active Teach
Cunningham Sarah: Cutting Edge Starter Class CD 1-2
Cunningham Sarah: Cutting Edge Starter Students´ Book w/ CD-ROM Pack