Cunningham Sarah:

New Cutting Edge Pre-Intermediate Class CD 1-3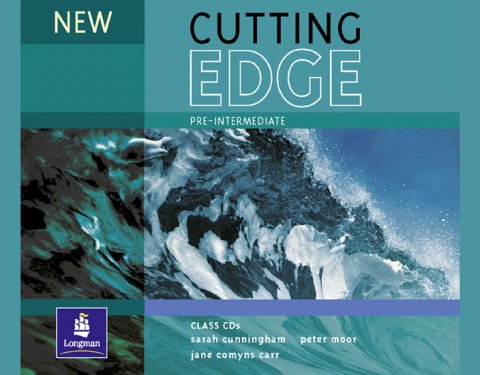 Doporučená cena: 849,- Kč
Naše cena:

764

,- Kč
(sleva 10 % - ušetříte 85 Kč)

Autor: Cunningham Sarah
Druh vazby:

CD


Rozměr:

125 x 140 mm


Vydáno:

2005-04-14


Stav:

Výprodej - poslední kusy


Datum odeslání: viz. obchodní podmínky

ISBN: 978-0-582-82514-7
EAN:

9780582825147


Nakladatelství:

Edu-Ksiazka Sp. S.o.o.




Sdílejte na Facebooku
New Cutting Edge is the best-selling adult course known throughout the world for its practical approach to task-based learning. Combined with a comprehensive grammar and skills syllabus, the course has a strong emphasis on vocabulary and pronunciation. Self-study CD-ROMs and software for the interactive whiteboard make it even more fun and engaging for learners.





Zatím nikdo nehodnotil.
Nabízené knihy od stejného autora(autorky):
Cunningham Sarah: Cutting Edge 3rd Edition Advanced Class CD
Cunningham Sarah: Cutting Edge 3rd Edition Advanced Students´ Book w/ DVD & MyEnglishLab Pack
Cunningham Sarah: Cutting Edge 3rd Edition Advanced Students´ Book w/ DVD Pack
Cunningham Sarah: Cutting Edge 3rd Edition Elementary Class CD
Cunningham Sarah: Cutting Edge 3rd Edition Intermediate Active Teach
Cunningham Sarah: Cutting Edge 3rd Edition Intermediate Class CD
Cunningham Sarah: Cutting Edge 3rd Edition Intermediate Students´ Book w/ DVD & MyEnglishLab
Cunningham Sarah: Cutting Edge 3rd Edition Intermediate Students´ Book w/ DVD Pack
Cunningham Sarah: Cutting Edge 3rd Edition Pre-Intermediate Active Teach
Cunningham Sarah: Cutting Edge 3rd Edition Pre-Intermediate Class CD
Cunningham Sarah: Cutting Edge 3rd Edition Starter Class CD
Cunningham Sarah: Cutting Edge 3rd Edition Starter Students´ Book w/ DVD Pack
Cunningham Sarah: Cutting Edge 3rd Edition Upper Intermediate Class CD
Cunningham Sarah: Cutting Edge 3rd Edition Upper Intermediate Workbook no key
Cunningham Sarah: Cutting Edge Advanced Students´ Book
Cunningham Sarah: Cutting Edge Advanced Students´ Book w/ CD-ROM Pack
Cunningham Sarah: Cutting Edge Advanced Workbook no key
Cunningham Sarah: Cutting Edge Elementary Workbook with key (New)
Cunningham Sarah: Cutting Edge New Edition Advanced Active Teach
Cunningham Sarah: Cutting Edge Starter Class CD 1-2