Crace Araminta:

Language to Go Intermediate Class CD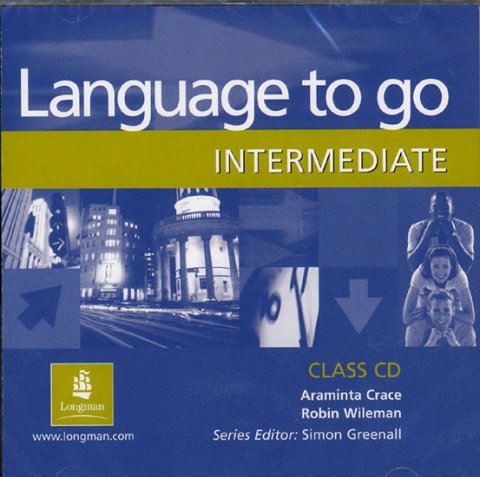 Doporučená cena: 626,- Kč
Naše cena:

563

,- Kč
(sleva 10 % - ušetříte 63 Kč)

Autor: Crace Araminta
Druh vazby:

CD


Počet stran:

1


Rozměr:

125 x 142 mm


Vydáno:

2002-02-15


Stav:

Výprodej - poslední kusy


Datum odeslání: viz. obchodní podmínky


EAN:

9780582506565


Nakladatelství:

Edu-Ksiazka Sp. S.o.o.




Sdílejte na Facebooku
* Forty straightforward 60-minute lessons, each presented on a double page around topics reflecting the world we live in * Essential grammar practised and revisited regularly throughout the syllabus, students can join the course at any stage and still cover the key language points *'Get talking' activities are the outcome of each lesson and really get students communicating - fast * Memorable dialogues at the end of each lesson summarise the main language to go! * Built-in Practice section, Grammar reference and a FREE Phrasebook in the Students' Book * Teacher's Resource Book contains teaching notes and photocopiable activities complementing the skills coverage of each lesson, together with progress tests and a writing bank.





Zatím nikdo nehodnotil.
Nabízené knihy od stejného autora(autorky):
Crace Araminta: Cutting Edge 3rd Edition Elementary Students´ Book w/ DVD & MyEnglishLab Pa
Crace Araminta: Cutting Edge 3rd Edition Elementary Students´ Book w/ DVD Pack
Crace Araminta: Cutting Edge 3rd Edition Elementary Workbook no key
Crace Araminta: Cutting Edge 3rd Edition Elementary Workbook w/ key
Crace Araminta: Cutting Edge 3rd Edition Intermediate Active Teach
Crace Araminta: Cutting Edge 3rd Edition Pre-Intermediate Active Teach
Crace Araminta: Cutting Edge 3rd Edition Pre-Intermediate Students´ Book w/ DVD & MyEnglish
Crace Araminta: Cutting Edge 3rd Edition Pre-Intermediate Students´ Book w/ DVD Pack
Crace Araminta: Language to Go Intermediate Students´ Book
Crace Araminta: New Cutting Edge Starter Teacher´s Book w/ Teacher´s Resource Disk Pack
Crace Araminta: New Total English Pre-Intermedaite Flexi Coursebook 1 Pack
Crace Araminta: New Total English Pre-Intermediate Class Audio CD
Crace Araminta: New Total English Pre-Intermediate Flexi Coursebook 2 Pack
Crace Araminta: New Total English Pre-Intermediate Students´ Book w/ Active Book and MyEngl
Crace Araminta: New Total English Pre-Intermediate Students´ Book w/ Active Book Pack
Crace Araminta: New Total English Upper Intermediate Class Audio CD
Crace Araminta: New Total English Upper Intermediate Students´ Book w/ Active Book Pack
Crace Araminta: Premium C1 Coursebook Exam Pack